Guide to Rethymno for couples - What to do
Are you planning a honeymoon, an anniversary, or a long-needed getaway as a couple in Rethymno, Crete? Let us introduce you to our four-season hometown and give you useful tips on where to go and what to do in Rethymno for couples, whenever you decide to visit. From the best beaches, sites, and excursions, to the most romantic dining spots, by the sea and under the stars. Without further delay, here is our guide to Rethymno for couples.
Where to stay in Rethymno for couples
The location of your hotel is as important as your destination when you plan a holiday. While holidaying in Rethymno consider staying at one of the best hotels in Rethymnon old town. An adults-only, luxuriant, all-year-round retreat and green sanctuary silently tucked away in the center of the charismatic old Venetian town of Rethymno. The central location guarantees an effortless, stress-free sojourn with easy access to the best experiences in Rethymno for couples.
The accommodation options offer something for everyone, including Suites, Maisonettes and Rooms that feature elegant interiors and clever layouts. Choose between garden, pool or picturesque street views, knowing that everything you can possibly need is within easy reach. Our elegant Rethymnon Boutique Hotel is ideally located a one-minute walking distance from the commercial area, the museums, whimsical cafes, delectable restaurants, the pulsing nightlife of Rethymno, and minutes away from delightful stretches of sandy beach. Get the most out of your holiday in Rethymno for couples, by choosing us for your stay and unraveling the most romantic things to do in Rethymnon, one by one.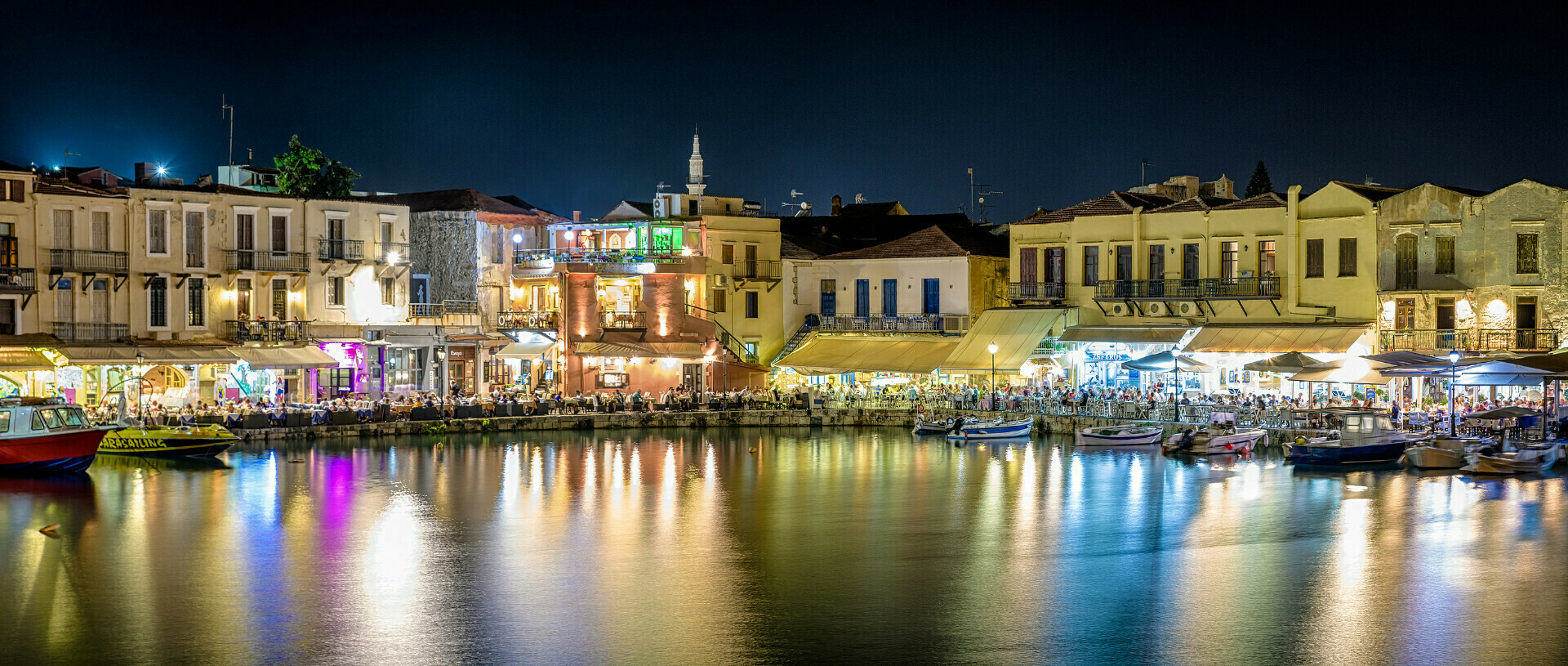 What to do in Rethymno for couples
Rethymno is a pleasure to explore on foot. Wander through the narrow cobbled streets of the old town where you'll find a series of stunning little shops, concept bars, and laid-back cafes. In the same saunter around, you will get to effortlessly take in the timeless cultural heritage, and the art and history of Rethymno town. Easily doable on your own or by taking a Rethymnon old town walking tour.
With a history spanning more than 4500 years, Rethymno is one of Crete's most captivating and well-preserved old districts, flourishing with aristocratic buildings dating back to the 15th and 16th centuries, archaeological sites, picturesque villages, romantic Venetian architecture, and unique cultural heritage. One site that should not be missed is the Arcadi Monastery, found 20 km from town. The energy and the fascinating story of this historical and cultural landmark are sure to stir some emotions.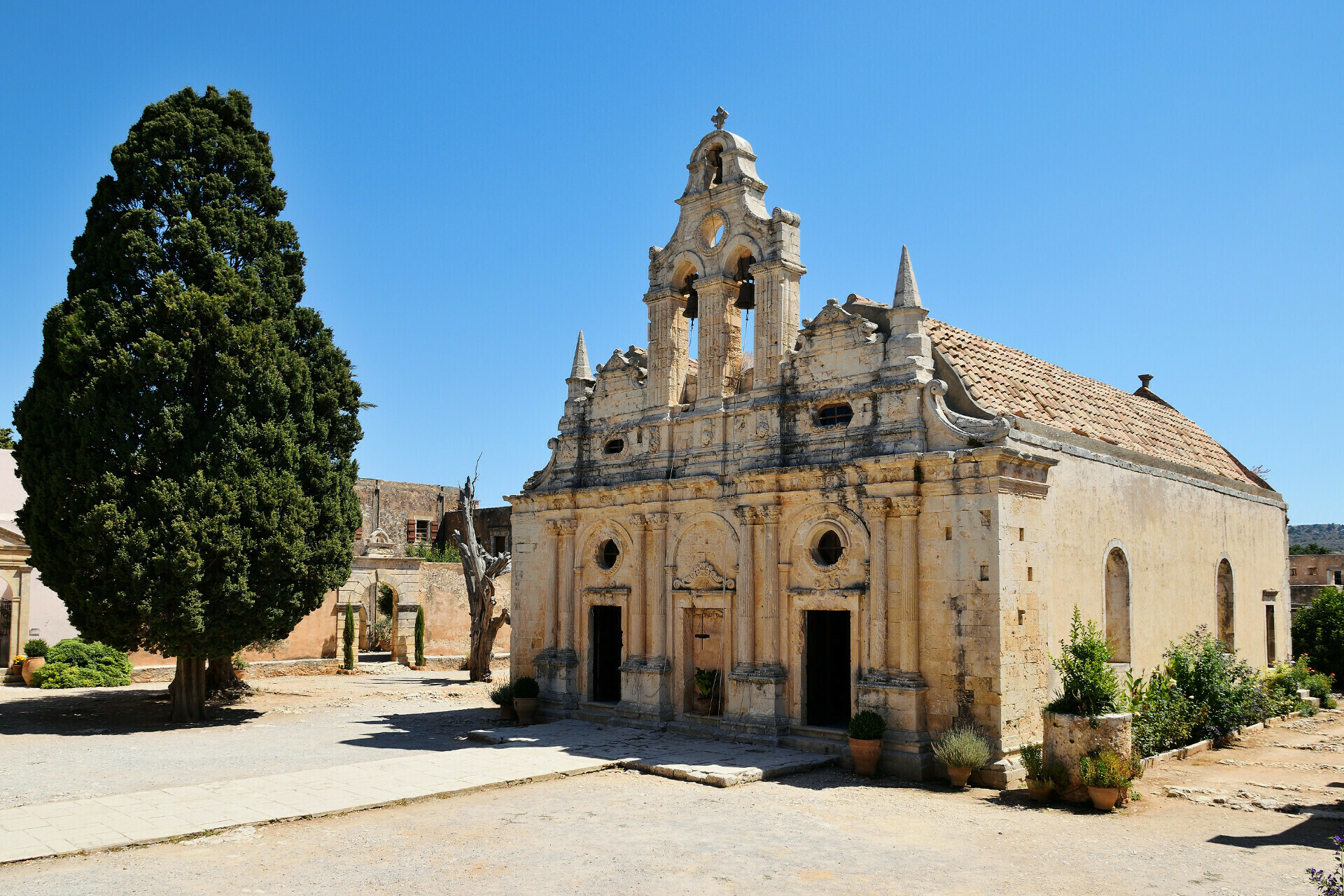 Nature embraces history in this timeless and gentle landscape, from its rolling hills to its dramatic gorges and caves, breezy beaches, and warm turquoise waters. Not to mention Crete's culinary legacy, intimately connected to tradition and the abundance of its fertile land.
Art and History in central Rethymno for couples
The center provides an open-air cultural playground which is easily explored by sauntering around hand-in-hand for the most part. Visit the Archaeological Museum of Rethymno, with its treasures dating back to Neolithic, Roman and Minoan times and its extensive collection of jewelry, coins and Roman statues. Visit the Venetian Loggia, a 16th-century creation of the famous Veronese architect M. Sanmicheli. Head to Porta Guora, located at the south end of the old town. The only structure from the 16th-century walls that remains arches over the narrow streets and winds its way to the beautiful Rimondi Fountain, framed by noble Corinthian columns. Proudly sitting atop Paleokastro hill, west of the old harbor, the Fortezza boasts incredible views over Rethymnon's old town and out to the sea, a definite must-visit.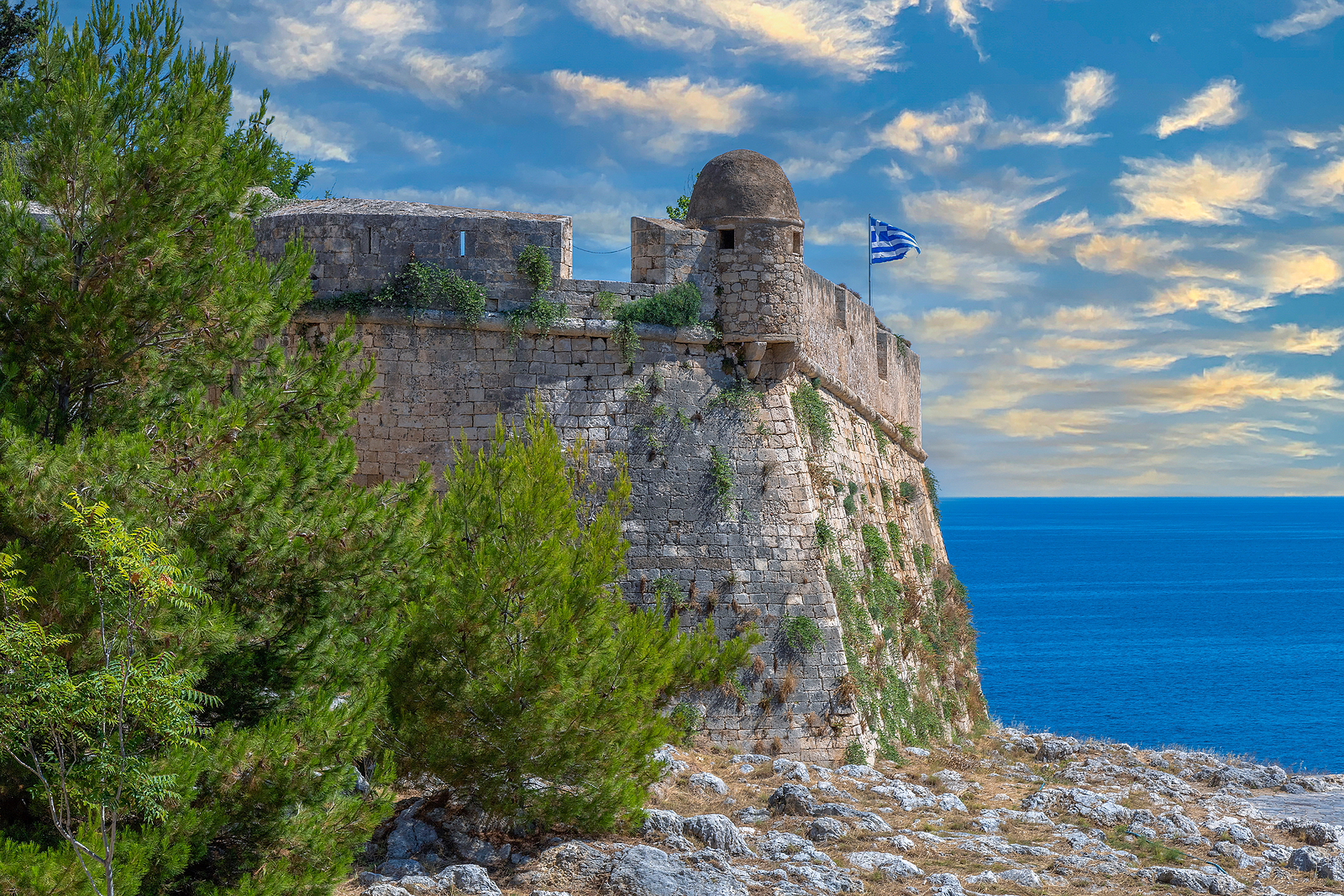 Best beaches in Rethymno for couples
If you're looking for unspoiled beauty, Rethymno boasts outstanding beaches for you to choose from. Of course, these are best enjoyed during Summer, Autumn (the sea is at its warmest ever) and Spring (the gentle light makes for epic photography). Here are three of our favorite beaches in Rethymnon where you can soak up some sun:
Town Beach - It features because of its proximity to the center and few places can boast a picturesque, urban walk that ends along a beach. It is a popular beach offering many comforts and amenities and is just a 500-meter walk from the town.


Episkopi Beach - If you love long sandy beaches, Episkopi is one for you. Just a 20-minute drive west of Rethymno Town, it is so large that you will find both organized and unorganized sections. Overall it has a tranquil feel that lets you kick back and relax however it is best to avoid it on very windy days.


Kalypso Gulf Beach - Kalypso Gulf's rock decks have been specially designed to follow the shoreline of the natural bay, giving visitors a sense of being inside a hidden pirate bay. It is 37 km south of Rethymnon Town and is a unique experience for couples.


Excursions in Rethymno for couples
There are a variety of day trips in Rethymno for couples. Here are a few of our favorites for you to choose from.
Explore the rich fauna and flora of Crete and hike the Samaria Gorge on a day trip from Rethymnon.

Embark on a day trip to Elafonissi Island.

Take a five-hour cruise on a wooden pirate boat from the port of Rethymno, with swimming stops along the shore.

Explore Crete's mountains and immerse yourself in nature with a half-day Quad Bike Safari.

Take a scenic bus and boat excursion to the islands of Gramvousa and Balos.

Visit the Palace of Knossos, and the Archaeological Museum with a bus excursion from Rethymnon to Knossos.

Lunch and dining spots in Rethymno for couples
Food is an important part of Cretan culture promising delightful and savory experiences. Take your pick from the array of eateries lined along Rethymno's seafront, or venture inward into the cobblestone maze of streets to find the one that will steal your heart. Hint: You might have trouble deciding on just one! Walking around Rethymno will reveal numerous excellent restaurants, where you can take in the views and ambiance as you tuck into a delicious meal. You could experience Cretan cuisine with some interesting modern twists beneath the Fortezza in the heart of Rethymno. So take your time after a hearty Cretan breakfast, traverse around Rethymno to check out and pinpoint all the places you want to dine in.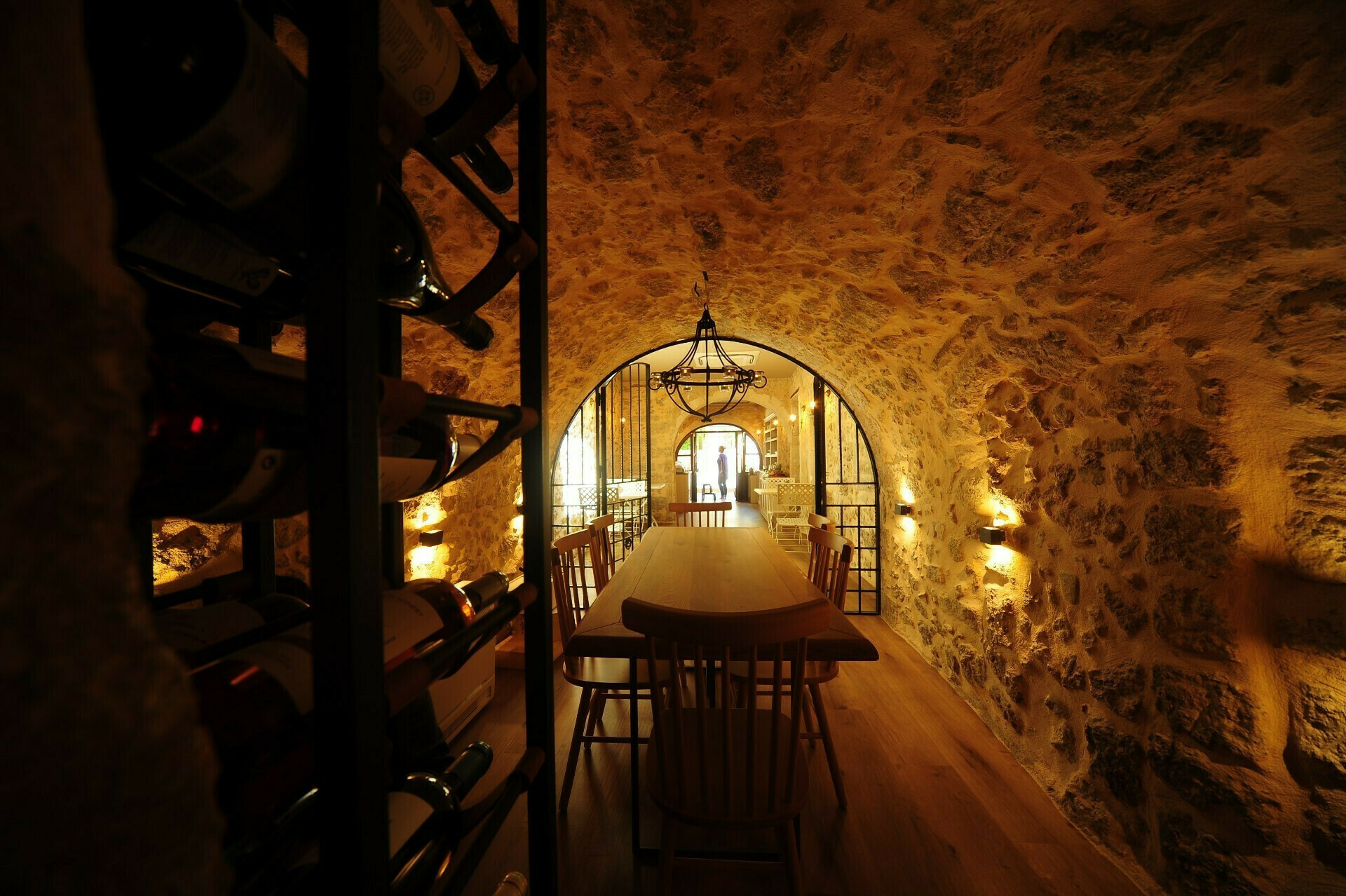 You may choose to lunch or dine al fresco in the gorgeous courtyard of a Venetian mansion and indulge in high-quality gourmet dishes. You may also take in some local Cretan entertainment at various restaurants that play live music or bars that stay open till late at night. You may want to drink raki primarily and have a few local treats to accompany it. There are so many options for dining out in Rethymno. However, if you fancy a stay-in night, our Wine Cellar provides a wonderful wine-tasting experience for couples, who can indulge in delectable Cretan labels and enjoy nibble pairing before retiring to their room for the night.
The sun, the sea, sumptuous beaches and the force of nature at its best, coupled with centuries-old traditions, romantic architecture, history, art and delectable cuisine make Rethymno an exceptional destination for couples.
Back to list