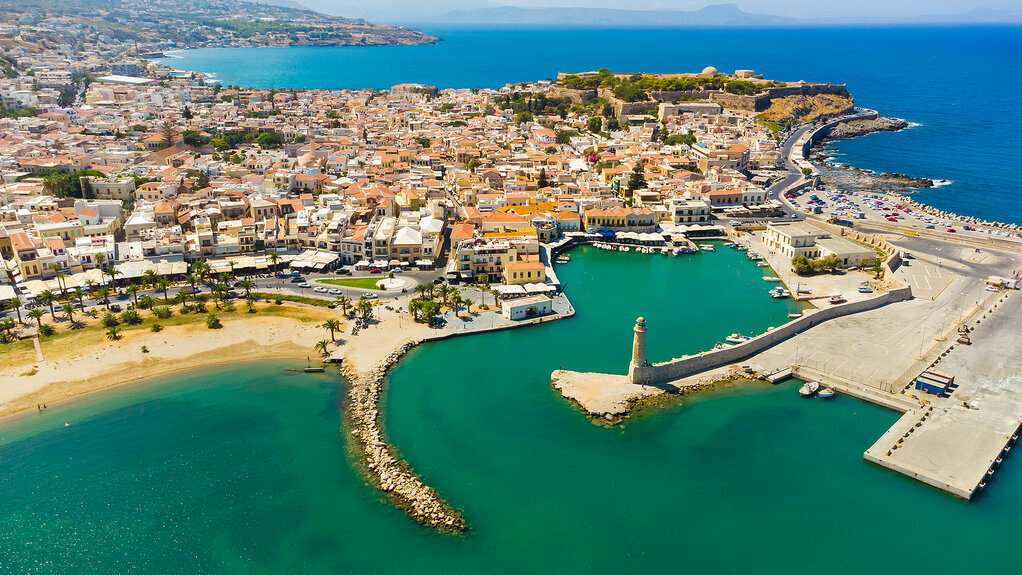 The most romantic things to do in Rethymnon
Our home town in Crete charms and enchants the visitor in many ways, especially couples seeking romantic things to do in Rethymnon town. A fascinating seaside town shaped by many centuries of history, today it is an amalgam of architectural diversity resembling an open-air museum of cultural interest, filled with sights, sounds and aromas that will linger in your mind. A leisurely walk around town from centrally located Pepi Boutique Hotel in Rethymnon, reveals it all within just a couple of minutes, but let's see how couples can enjoy discovering the town together, through the most romantic things to do in Rethymnon town.
Top 5 romantic things to do in Rethymnon town:
1. Slow, unhurried mornings
ou are on a well-deserved holiday so be sure to take your time. Wake up feeling refreshed and do not rush yourselves. Enjoy some lazy time in bed before you are treated to a Cretan breakfast buffet feast including some all-time internationally favorite dishes, taking in every moment as you unwind by our garden pool or indulge yourselves with an in-room massage session to dispel any tension that has accumulated in your body from your potentially stressful daily routines. At Pepi Boutique Hotel we want you feeling your best, from the very first day of your stay.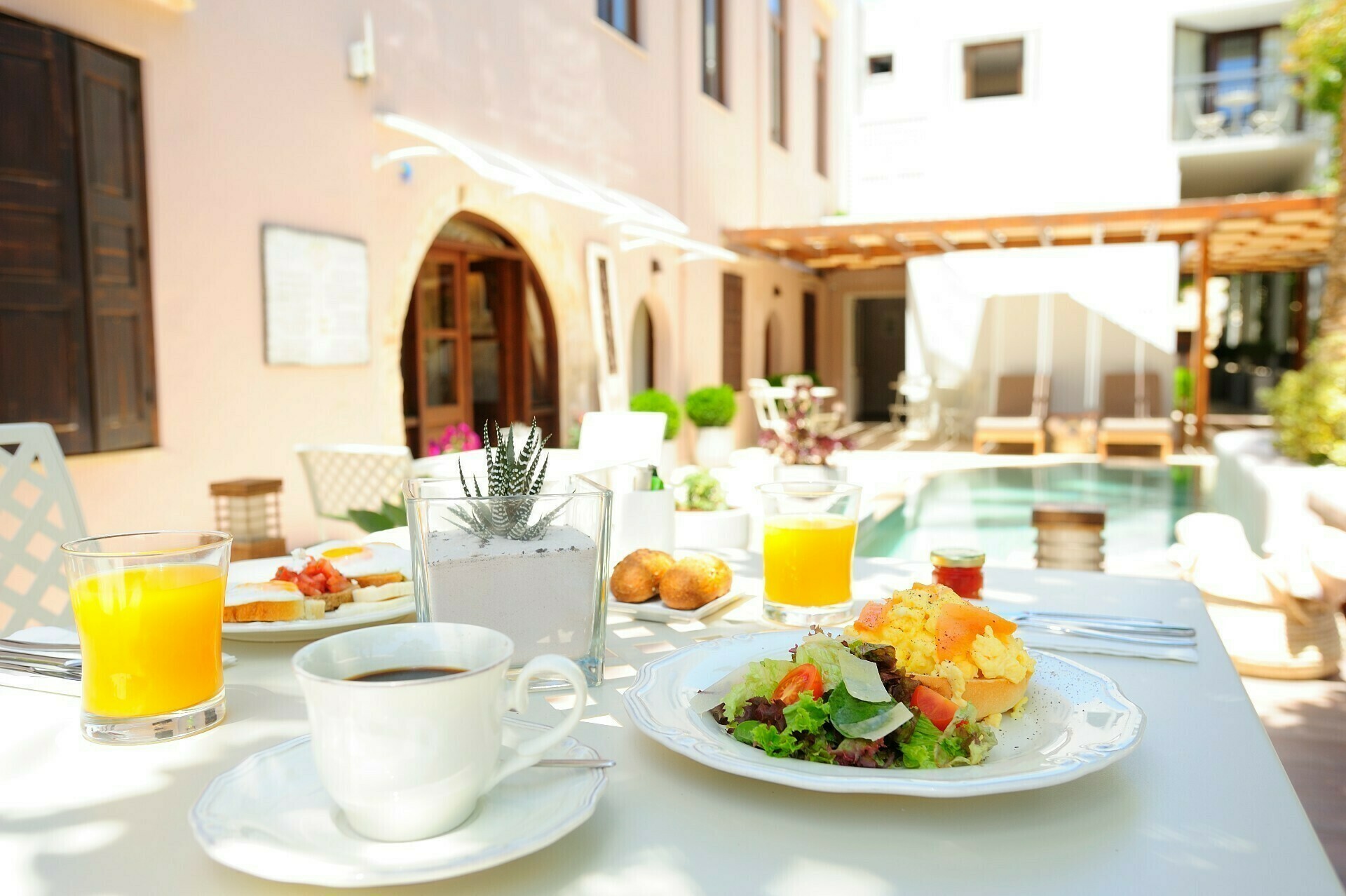 2. Go out to explore the old town
The well-preserved old town awaits to take you on a journey back through time. Sauntering around the maze of cobblestone streets reveals interchanging Venetian and Ottoman architectural influences. One of the first romantic things to do in Rethymnon is to walk around soaking up the ambiance of the old part of town. Observe the restored buildings with the typical balconies that protrude out over the street, check out the local artisan shops and their collections of traditional items such as 'kompologia' (worry beads), visit the Rimondi Fountain and make your way round to the Venetian Fortezza and lighthouse, the latter of which are considered iconic landmarks.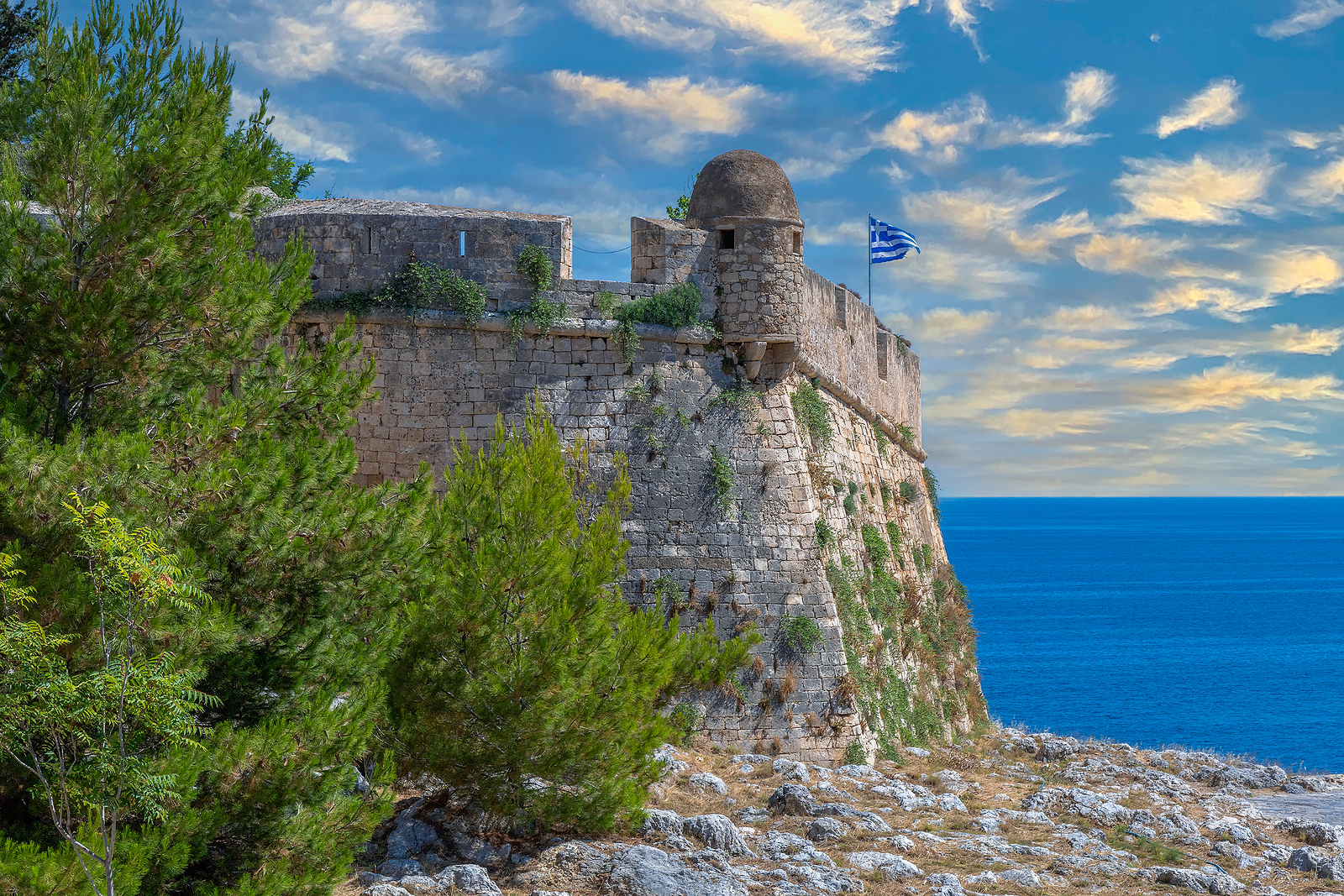 3. Cretan Wine tasting
Return to Pepi Boutique Hotel for a delectable wine tasting experience in Rethymnon at our wine cellar. Our home land has been blessed with fertile soils that produce some of the most exquisite wines, imbued with centuries worth of pedigree, knowledge and refinement. Cretan wine tradition dates back to 5000 BC, so indulging in a session in which you will savour the finest of our handpicked selection of labels is sure to enthuse you and appease your senses and give you and your loved one a well-rounded opinion of Cretan's most quintessential wine varieties.
4. Sunsets & dinners in the alleys of the old town
Who doesn't love sunsets? Since it is, without a doubt, the most magical time of day, couples especially will be enamoured by the colours the sun leaves behind as it gradually retreats and dives into the sea. Find a bench and watch the sunset along Rethymnon port before leaving the busy promenade to make your way towards the cobblestone alleys of the old town. There you will find ample choice of quality restaurants in this more quiet side of town, which is actually the most beautiful and charming part of Rethymnon.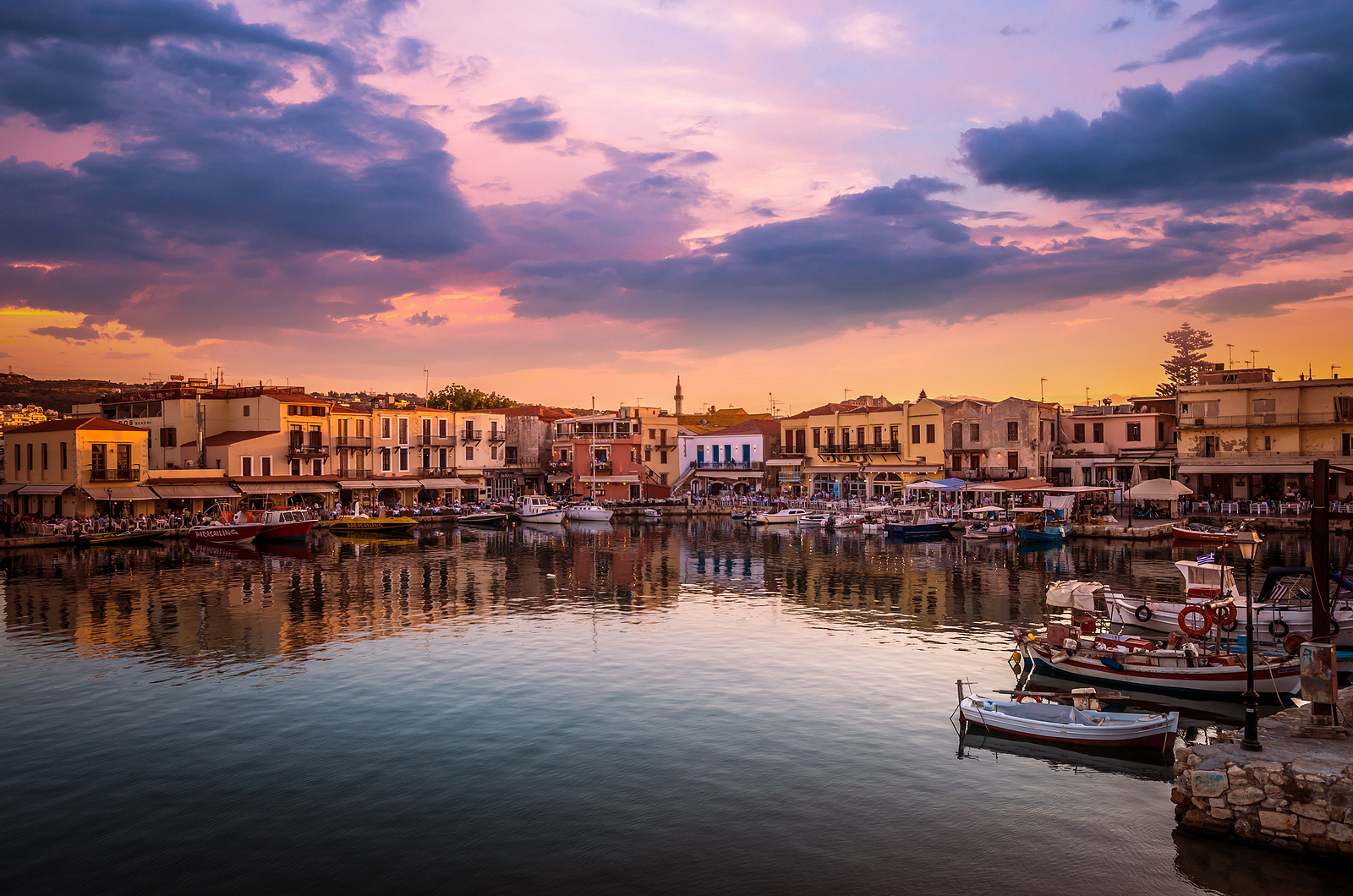 5. Movies under the stars
End your day in the most romantic way possible by watching a movie under the stars with your favourite person by your side. There is an open air cinema that you'll find in the center of town called 'Asteria', just a 7 minutes walk from Pepi Boutique Hotel. Enjoy the night air and the light sea breeze as you entertain yourselves under the starlit sky before you walk back to your hotel and savour the rest of the evening.
Choosing Pepi Boutique Hotel for your stay in Rethymnon places you in the beating heart of town, so you can easily pop in and out at your leisure, exploring all the wonderful things it has in store for you. Have you visited our home town as a couple? What was your favourite of all the romantic things to do in Rethymnon?
Back to Blog