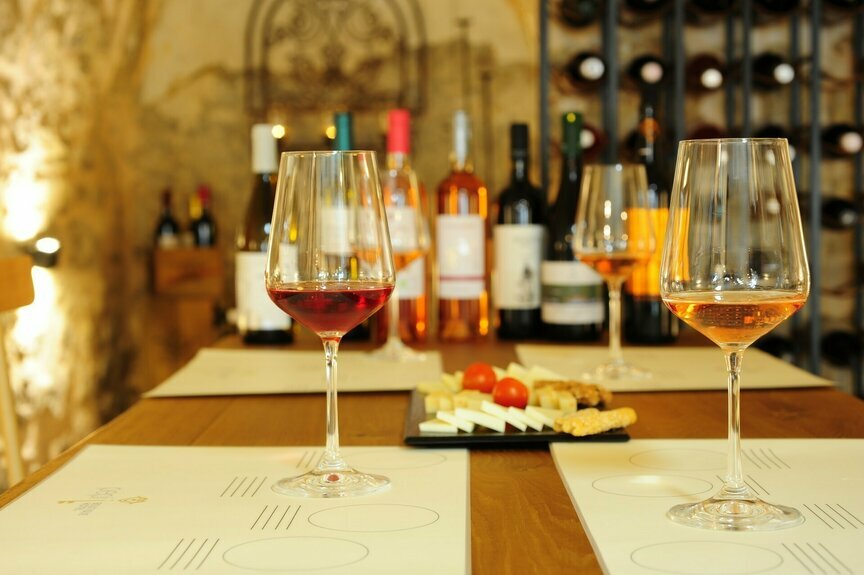 Rethymno wine tasting experience & history
Prepare yourself for a journey through Crete's vinicultural heritage with a sensational Rethymno wine tasting experience. Wine symbolizes more than just a beverage as its consumption has been a tradition that counts centuries of existence in this blessed land. Since antiquity, wine has been consumed at banquets, feasts, celebrations and has been the pleasant accompaniment of many philosophical conversations and debates, much gossip and general frivolity. Yet the ancients saw a deeper connection between the humans and wine; one that elevates the spirit and places the mind in a relaxed yet clear state, letting ideas flow one after another as discussions become increasingly more interesting as time progresses and the wine keeps on being poured. Socrates said it best, "wine moistens the soul".
During the ancient times, the production of wine was not as sophisticated as it is today, and so, the final product was often very potent in terms of alcohol content. That is why the ancients would typically add water to their wine decanters to take the inebriating edge off, since they loved drinking it in quantities. Today of course, wines can be enjoyed without the need to dilute them, so that you can savour their full bodied flavour without it going straight to your head.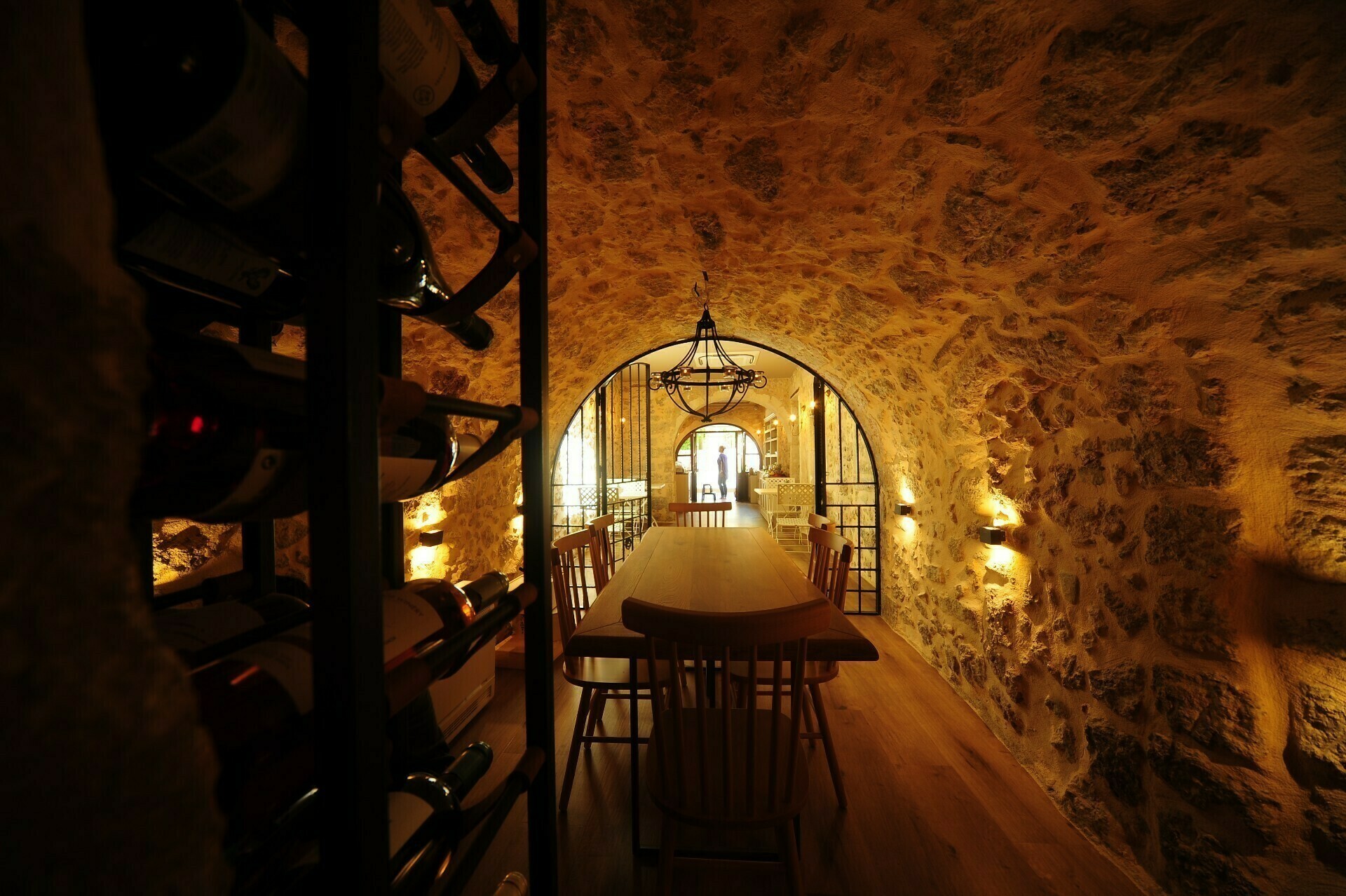 Rethymno wine tasting at Pepi's wine cellar:
Cretan wines are an absolute delight and at our wine cellar, we have selected the finest varieties for you to enjoy. Our Rethymno wine tasting experience aims at introducing you to the best of our homeland's wines, to showcase the exquisite quality and to highlight both the bold and subtle aromas, all of which is expertly paired with local Cretan products that really bring out the flavour of the wines you'll be tasting. We serve finger food plateaus of the best local cheeses and cold cuts, a variety of bread rusks and herbs and of course nothing short of absolutely exceptional Cretan olive oil, which is simply delicious in its own right. When it comes to securing a great wine tasting experience for our guests, we are open to listen to individual preferences and can tailor the experience to best match your taste palate. However, we highly recommend you sit back, relax and just let the wine pour. Throughout a 5 course wine degustation course that lasts between 1.5 and 2 hours, you'll get to try one excellent Cretan wine after another, and gain a greater understanding of local wine. Are you curious to get an idea? Then by all means, read on.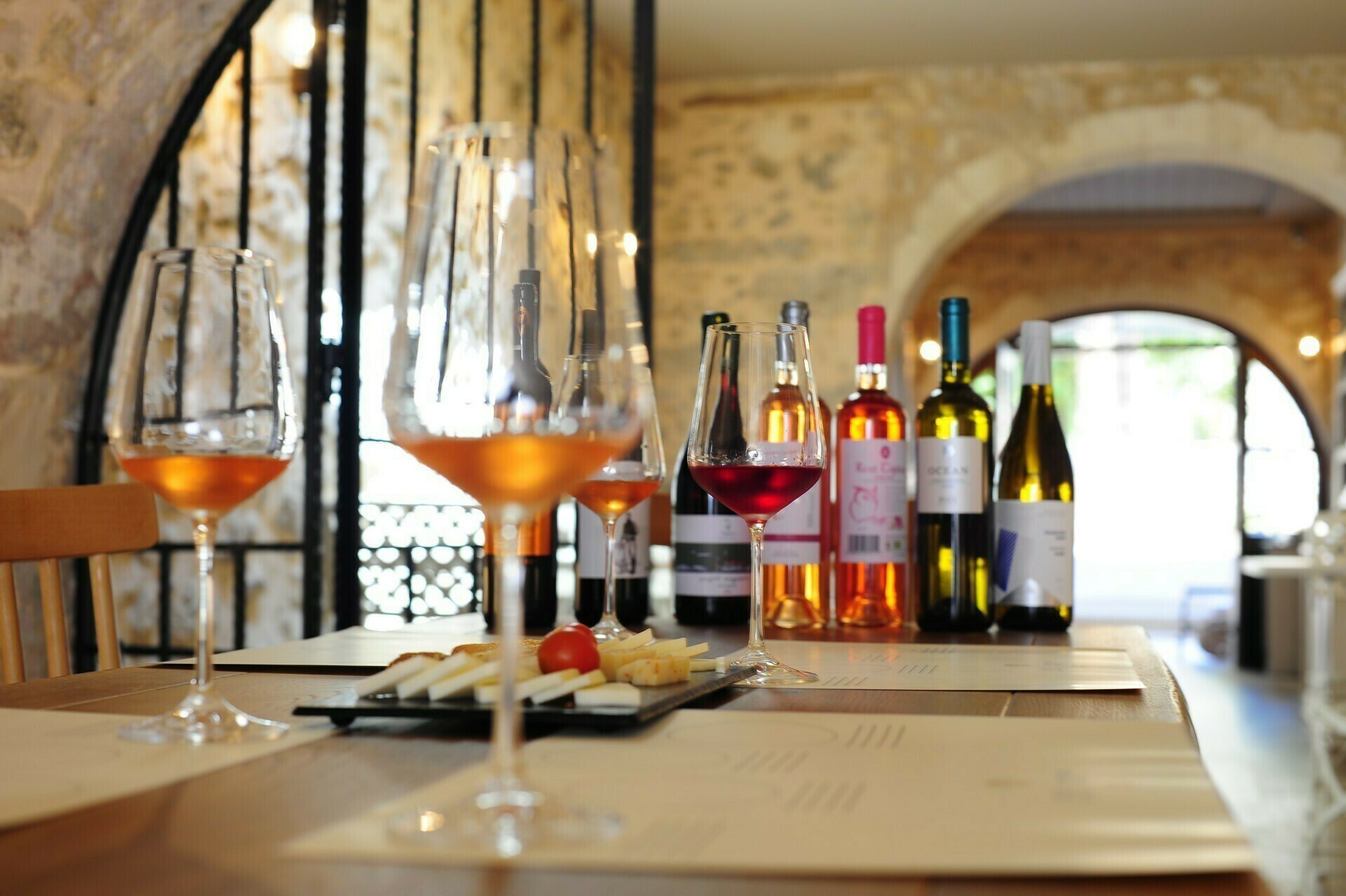 The grape varieties:

We source our wine labels from local wine producers for two reasons. To give you an authentic Cretan wine tasting experience and to support our local community. Every wine variety our wine cellar carries has been selected for its long-standing history, refinement and quality as well as for the high praise it has received by wine aficionados and sommeliers around the world.
The whites:
The white grape varieties you'll be tasting are Romeiko and Vidiano. Romeiko is a popular variety, indigenous to Greece and its name is derived from the word "Romios", which has been used to refer to modern Greeks. In terms of taste, ​​it is crisp and fresh, citrus fruit dominant and with a pleasantly earthy aftertaste. Next up is Vidiano, indigenous to Crete and specifically to our prefecture of Rethymno, however it is grown in small quantities due to its difficulty in cultivation. It offers moderate acidity and an exciting mixture of fragrances that blend the aromas of peach, apricot, melon honey and herbs consummately.
The reds:
The red grape varieties you'll be tasting are three: Liatiko, Kotsifali and Mandilari. Liatiko is one of the oldest varieties in Crete, dating back to the 2nd and 3rd centuries B.C. It renders a range of wines that go from very dry to relatively sweet variations. Rich in aromas and sugars, it is full bodied while its name comes from a derivative of the Greek word for July, since it matures in peak summer. Kotsifali is considered a benchmark grape variety also indigenous to Crete, known for its bold flavour and high alcohol content. Mandilari is another red grape wine variety that brings intensity to the table, with its deep red hues due to well-rounded tannins. It combines freshness, due to its mild acidity, with fragrant cherry aromas and a delicate essence of smokiness.

At Pepi Boutique Hotel you get to experience a Rethymno wine tasting session that takes you on a journey back through time to discover Crete's vast viniculture heritage. If you are interested in booking a Cretan wine degustation session with us, just let us know when and we will take care of everything else.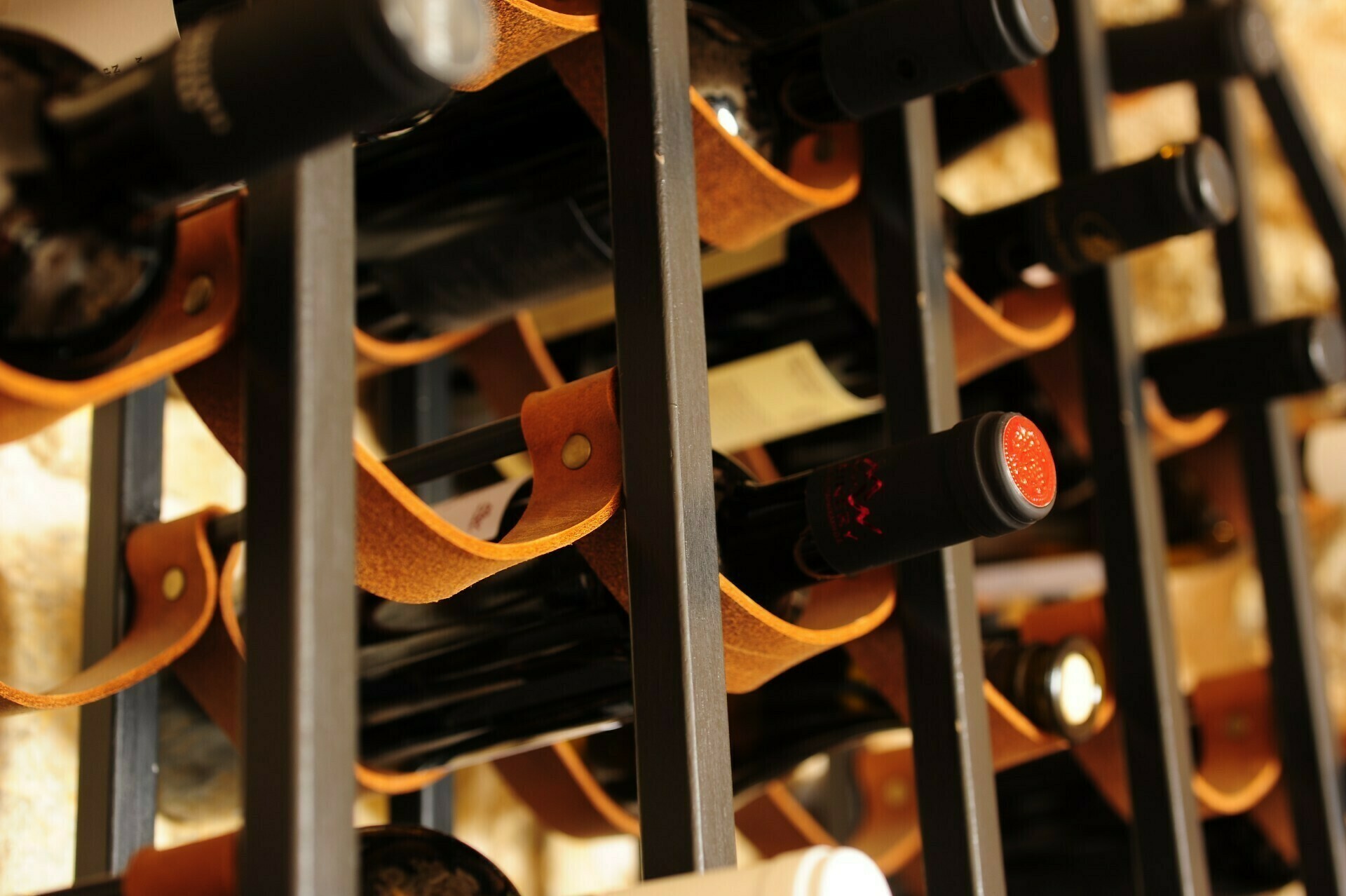 Back to Blog