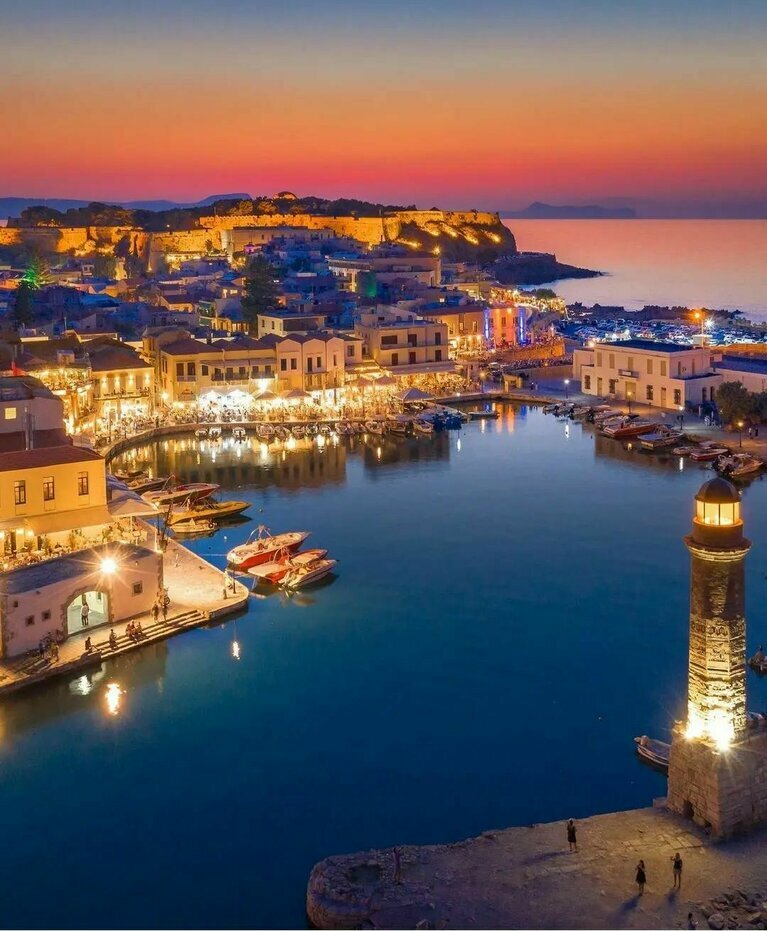 Most instagrammable spots in Rethymno
Rethymno is one of the most beautiful harbour towns of Crete, yet its real beauty lies beyond the coastal promenade, in its maze of cobblestone lanes. Rethymnon is a place full of colours, sights, fragrances and sounds. A place that will fill your mind (and camera roll) with picture perfect snaps that reveal its unique charm and diverse urban tapestry.
Our Rethymno boutique hotel is ideally positioned in the heart of the old town, allowing you to walk around at your leisure and absorb it all! So, make sure your phone is fully charged because we guarantee you will want to keep clicking away. And although we are certain that you will find the most instagrammable spots in Rethymno on your own, we have collated the top 7 that lie within less than 10 minutes walking from our hotel.

Discover the 7 most instagrammable spots in Rethymno
1. The old harbour - 6 minutes walk
Rethymno is built around the old Venetian harbour that dates back to the 13th century. It is located next to the modern harbour, but steals the show every time, day or night. Dotted with colourful fishing boats and tavernas along the sea promenade.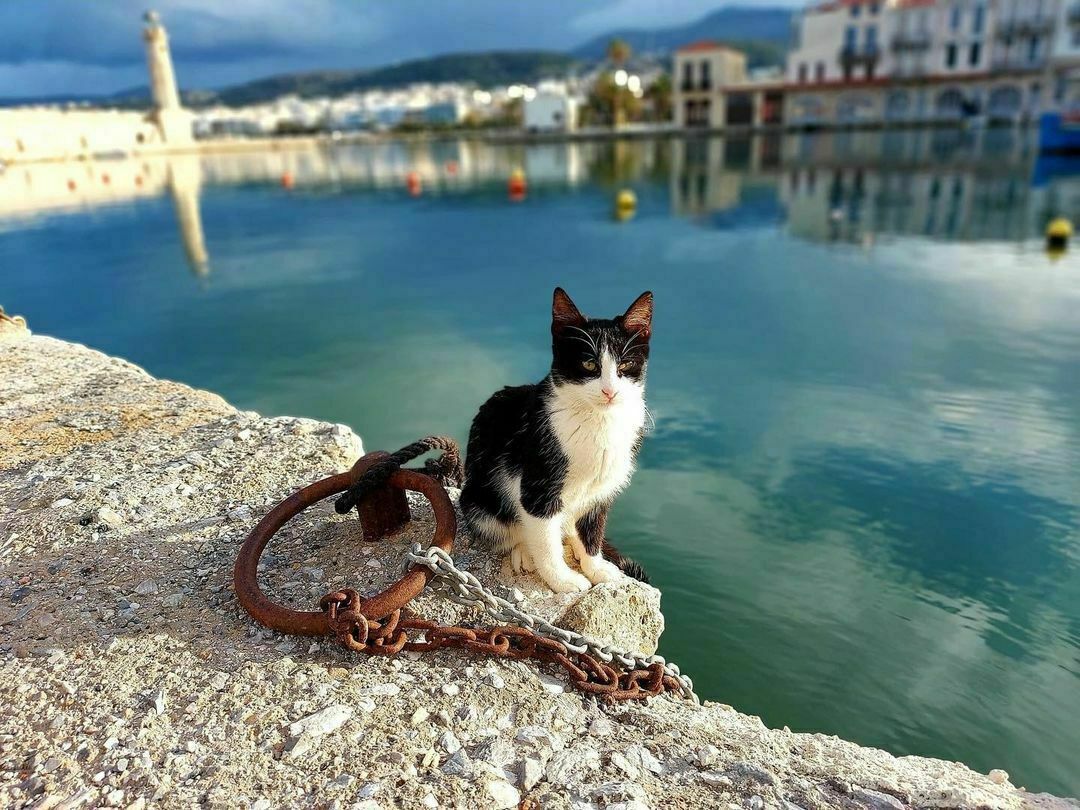 Credit: @insta_rethymno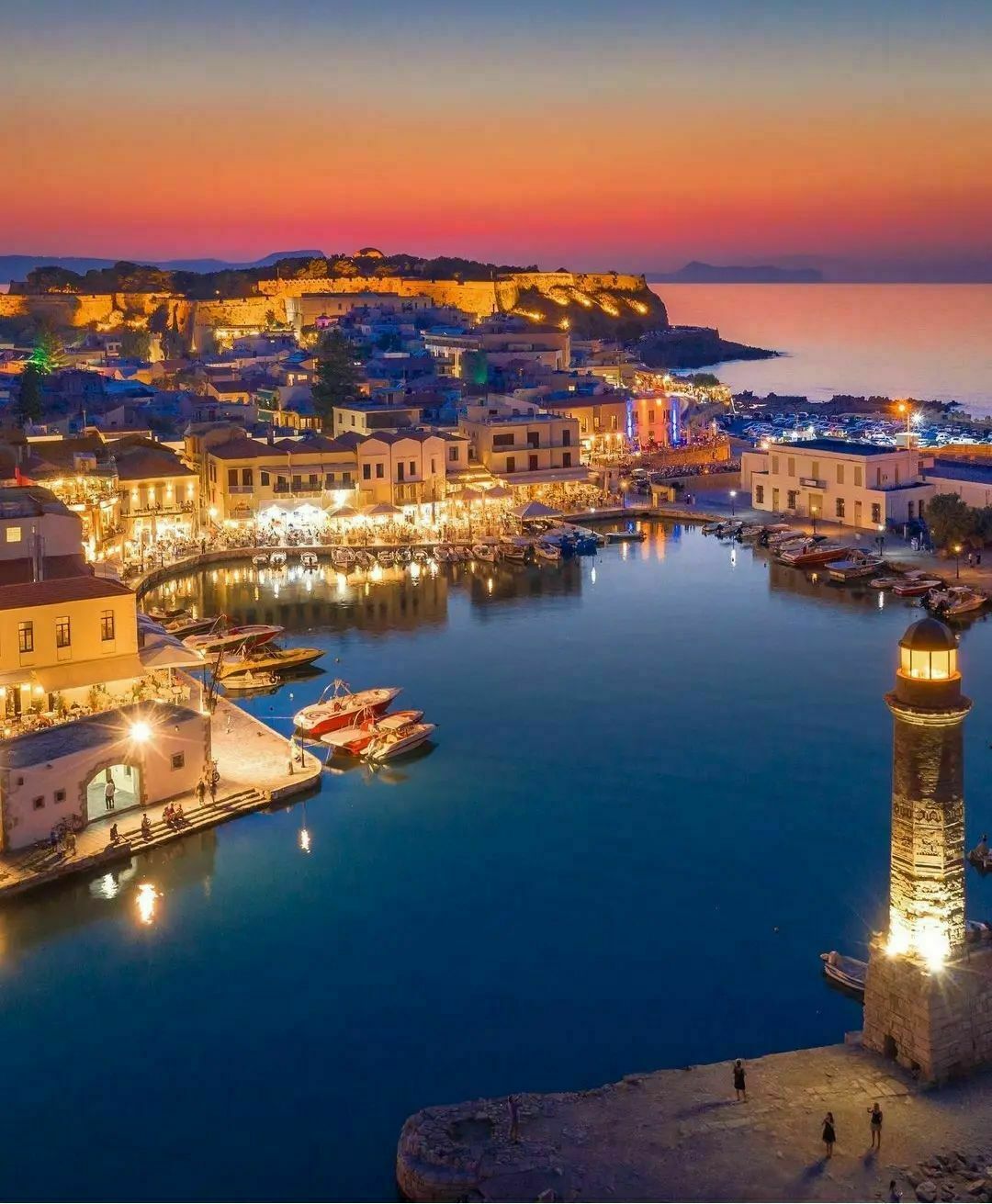 Credit: @crete.secrets
2. The Egyptian lighthouse - 8 minutes walk
Simply iconic. The Egyptian lighthouse of Rethymno is one of the last remaining two (the other is in Chania) built during the Egyptian rule of Crete around 1830 after the Ottoman occupation ended. It stands 9 meters tall and welcomes all seafarers coming into the quaint harbour.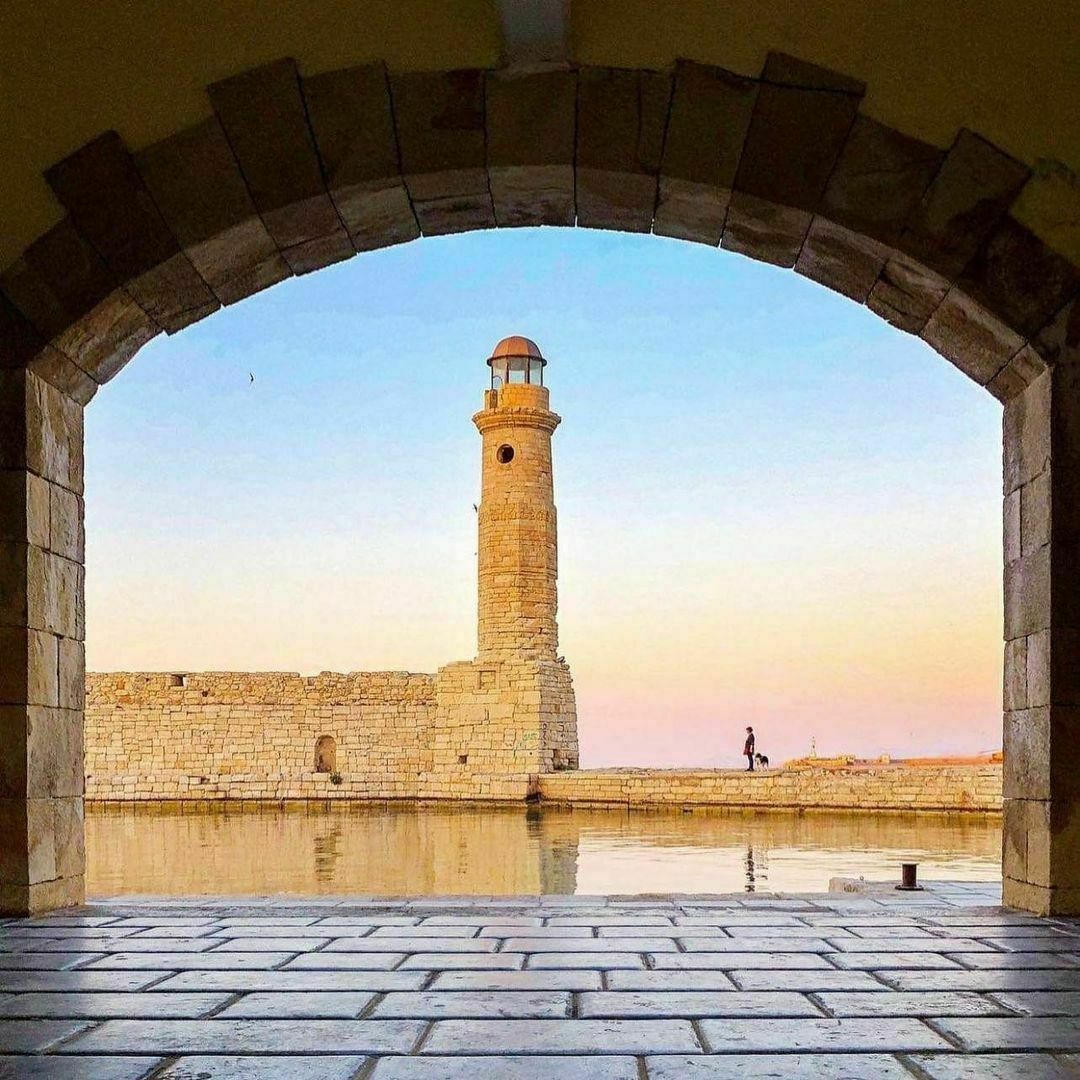 Credit: @musesreth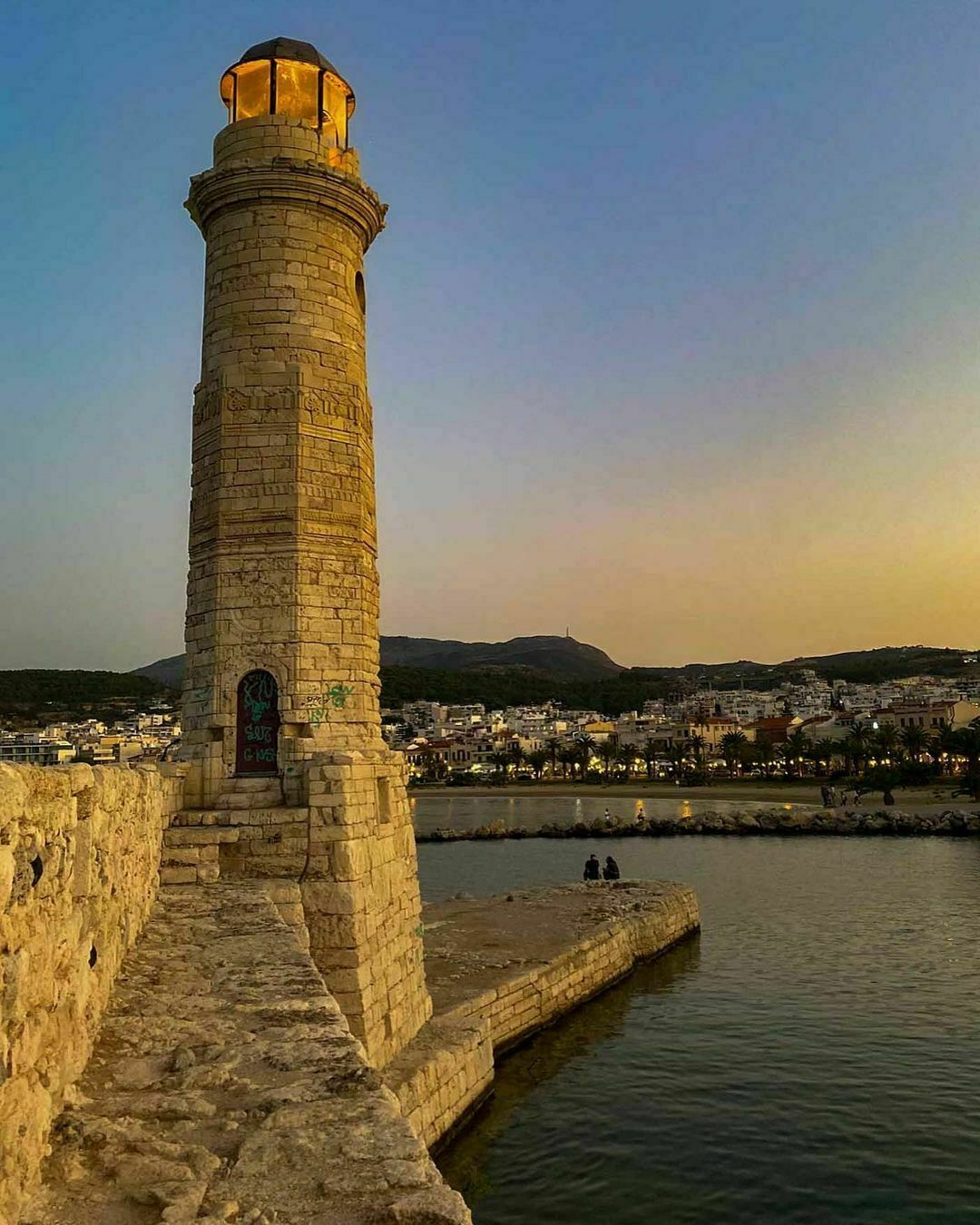 Credit: @travelgoals.net_

3. Rimondi Fountain - 2 minutes walk
Perhaps the most romantic spot in all of Rethymno old town, in Petichaki square surrounded by pink hues and cafes in which to drink a cooling beverage as you admire the impressive Rimondi Fountain which was built by the Venetians circa 1626.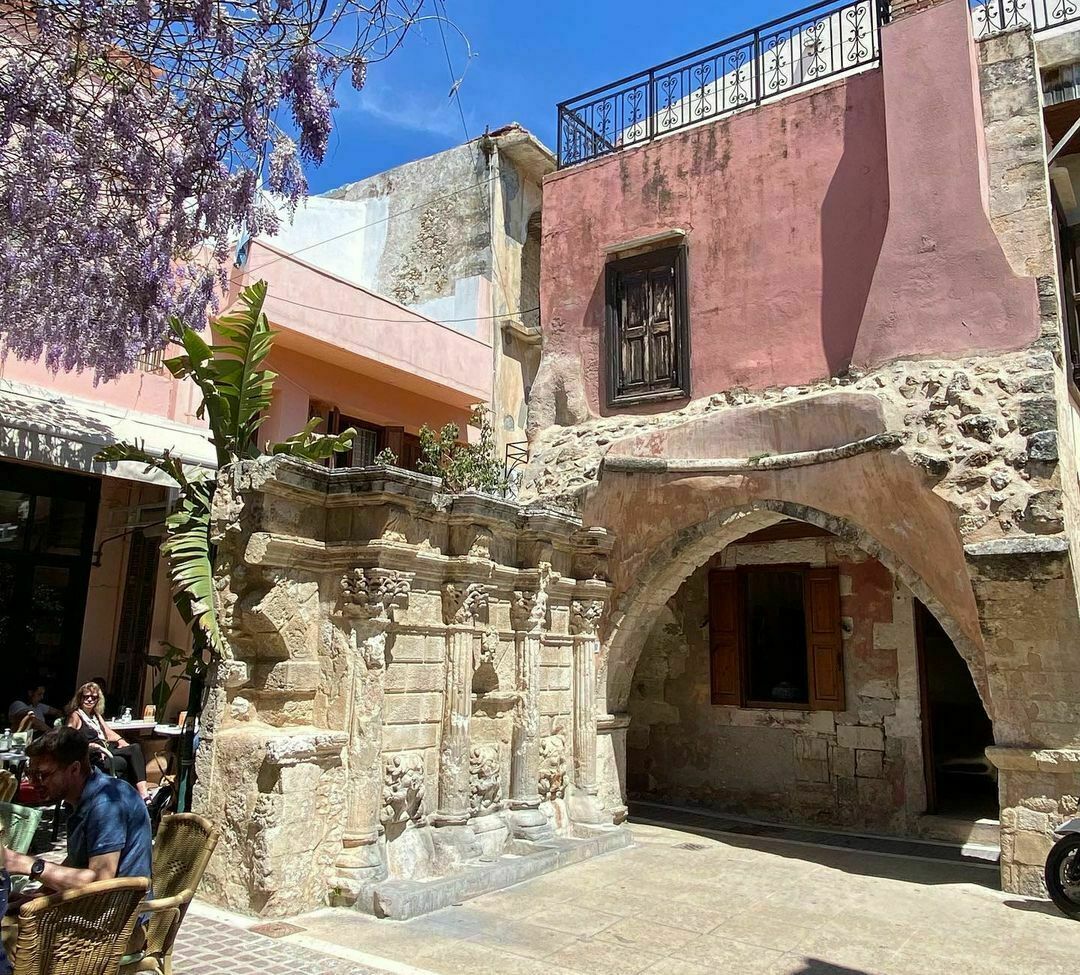 Credit: @nancyyy2yyyang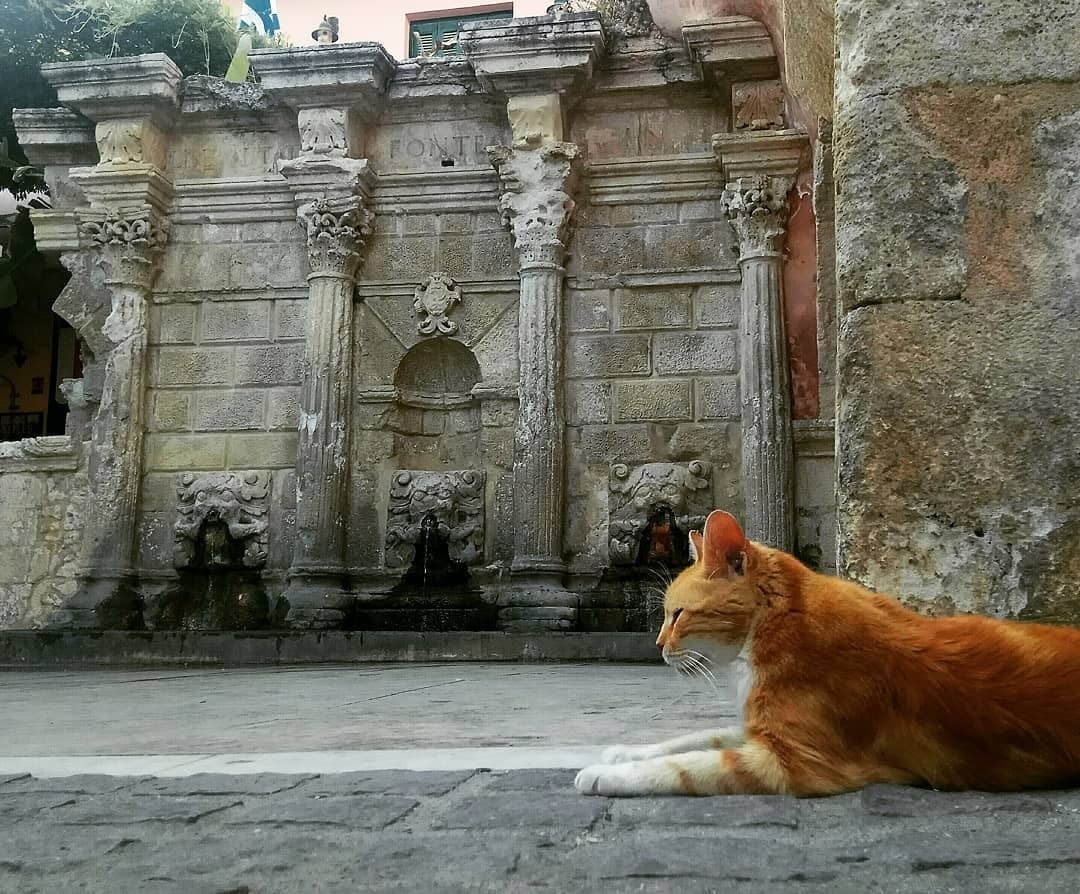 Credit: @kostas_minn
4. Streets of Rethymnon old town
As you traverse the narrow streets of Rethymno old town, a world of photo opportunities arise constantly. Amidst the quaint cafes and tavernas, souvenir shops and residential side streets, you will be swept away by the charm that oozes from every corner, passageway and nook.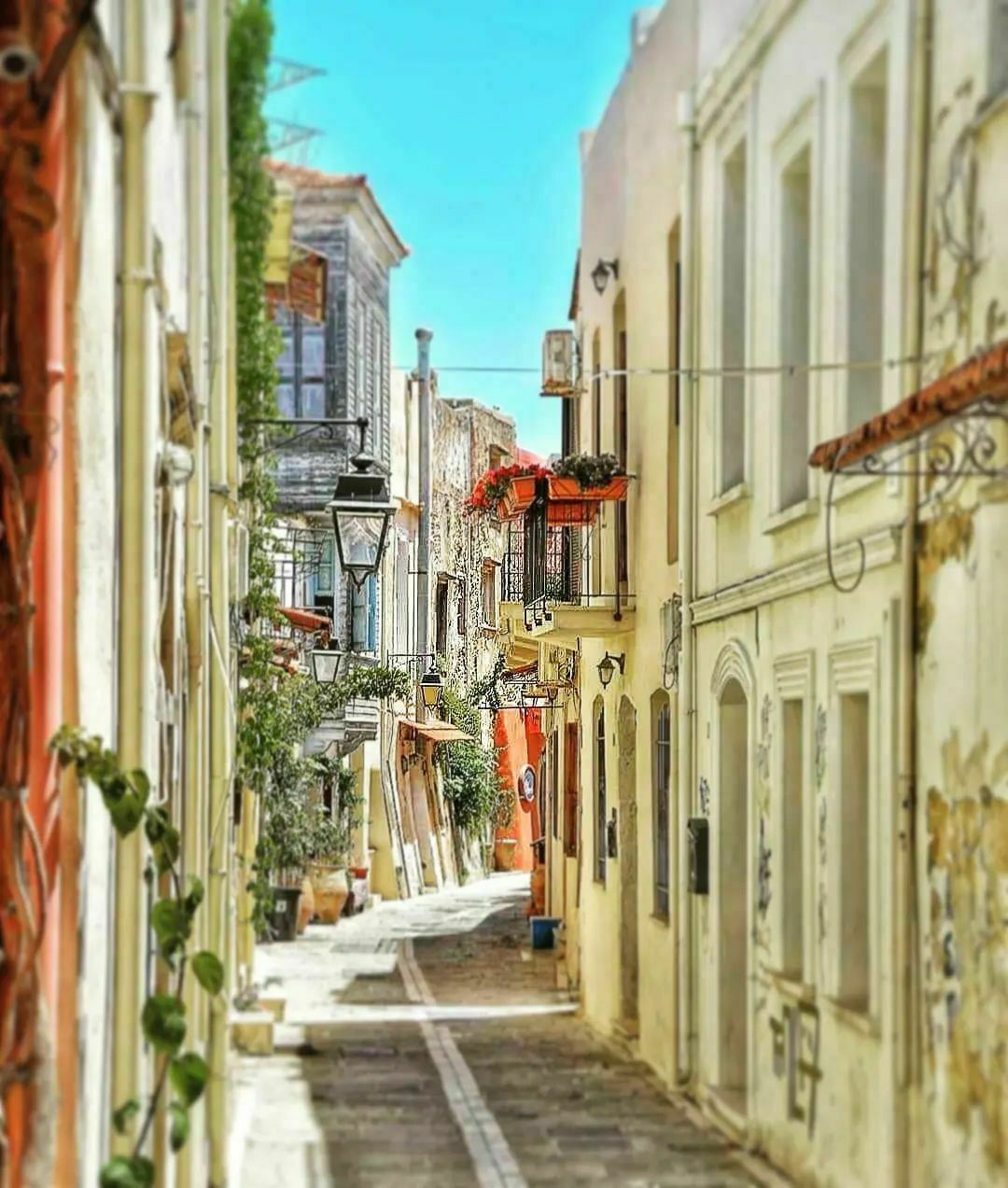 Credit: @rethemnosnews.gr
Credit: @nancyyy2yyyang
5. Fortezza - 7 minute walk
The Venetian Fortezza Castle stands like a bastion of the coastal town of Rethymno. Built during the 16th century by the Venetians, you can visit the citadel by foot and explore the well-preserved ruins that provide many instagrammable photo opportunities.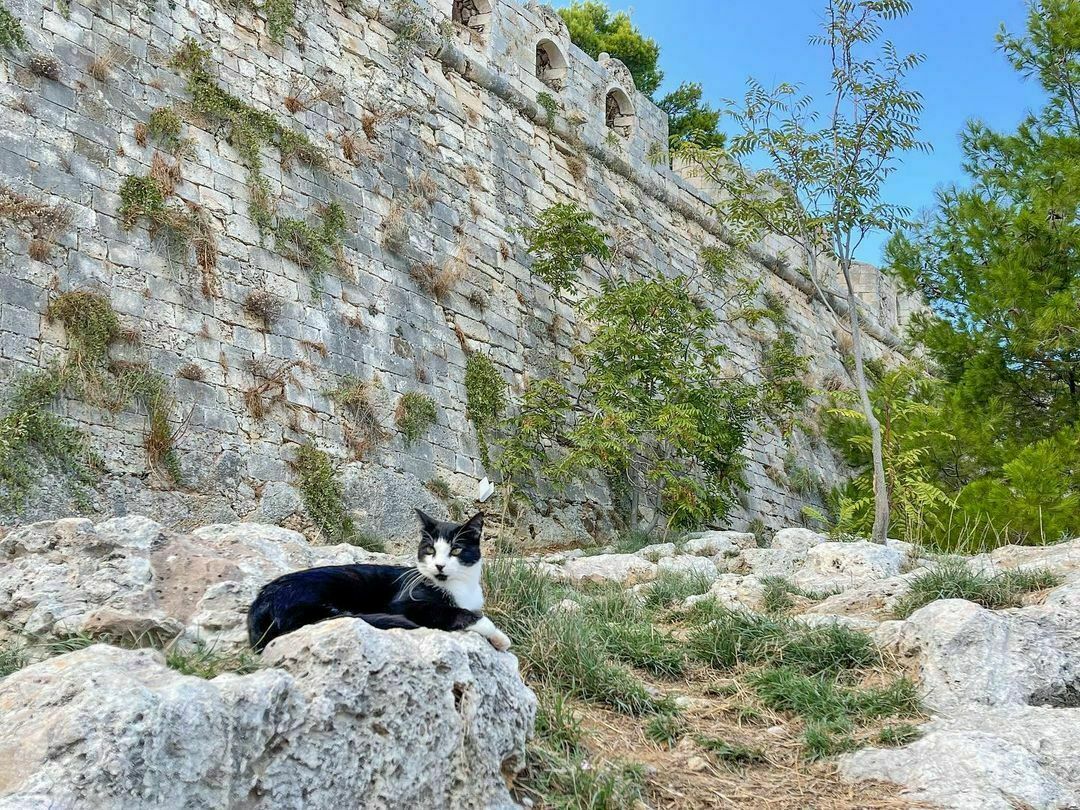 Credit: @hakha123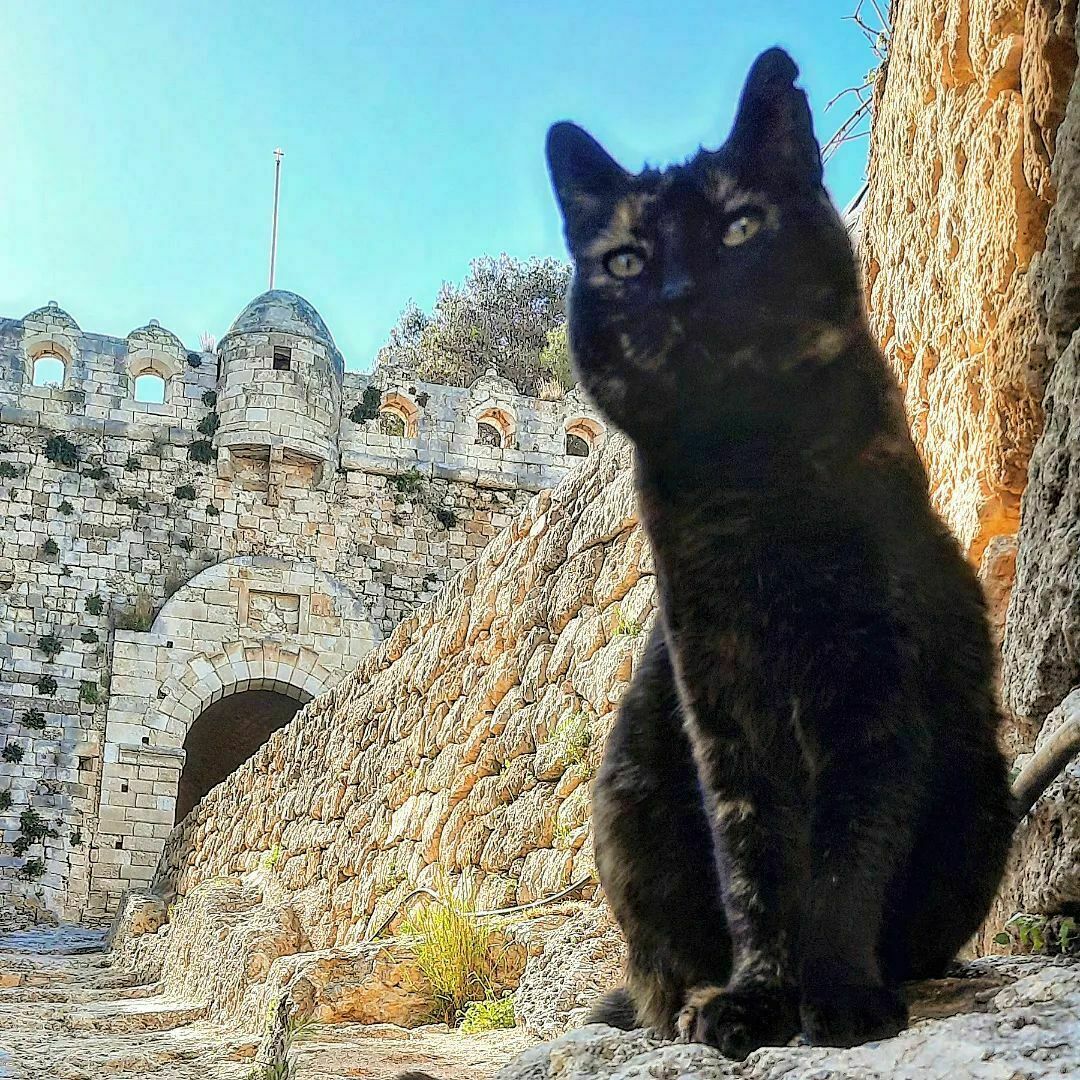 Credit: @visitlo_anniinaamalia

6. Megali Porta - 2 minutes walk
Also known by its original name, the Venetian designed Guora Porta or Megali Porta (which is the Greek equivalent) was the central entrance to the port town back in the day around 1560. It is a staggering 2.60 meters wide which makes us imagine horse carriages and Venetian knights on horseback passing through it.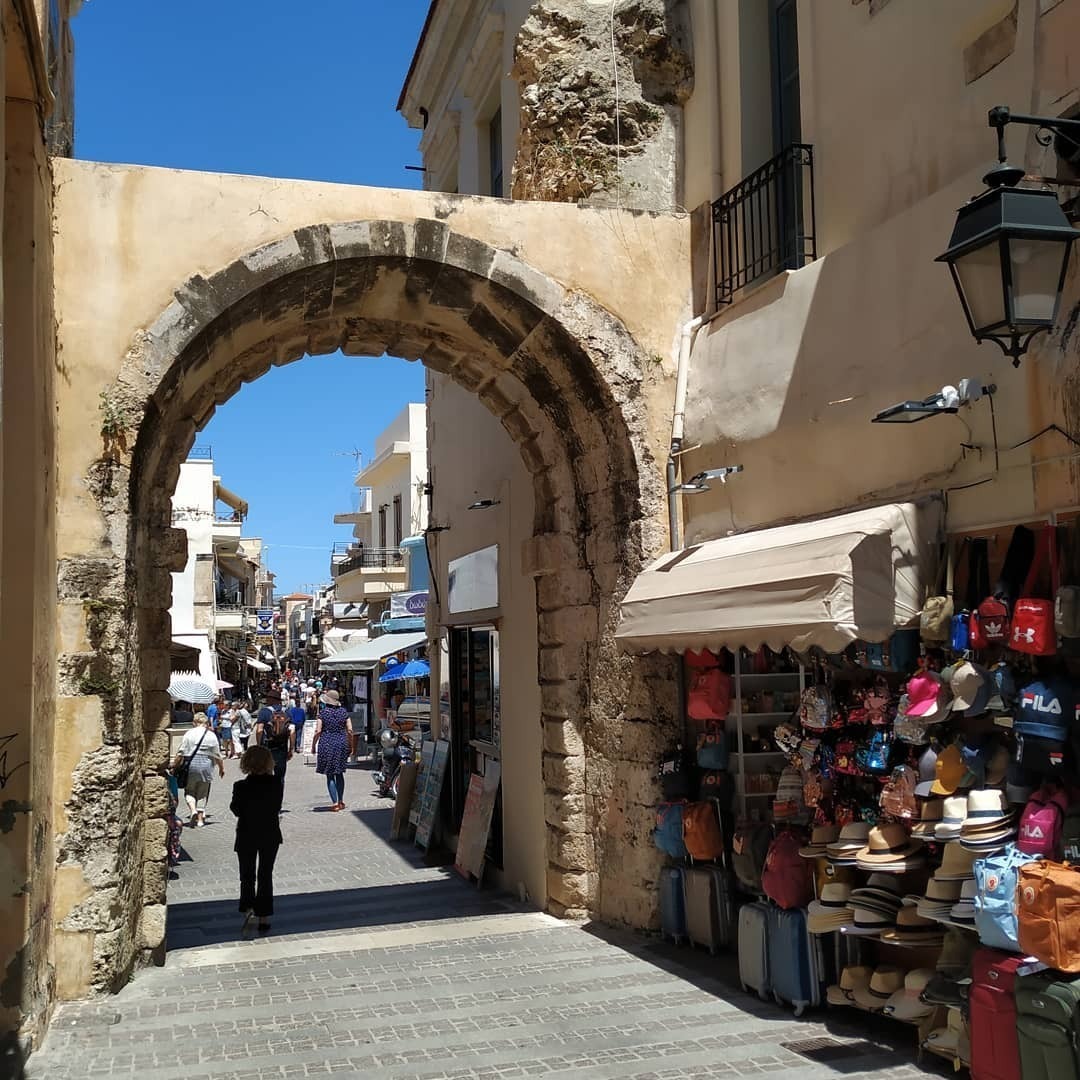 Credit: @pametreningsreiser

7. Mikrasiaton Square - 1 minute walk
A spot that meshes eras, ​​Mikrasiaton Square is the biggest square in Rethymno and is a large space in the middle of the town. The landmark depicted below was built as a way to commemorate the people who were affected between Greece and Turkey during the years of oppression and liberation from the Ottoman occupation. As you reach it you will see a number of street art murals dressing the adjoining buildings.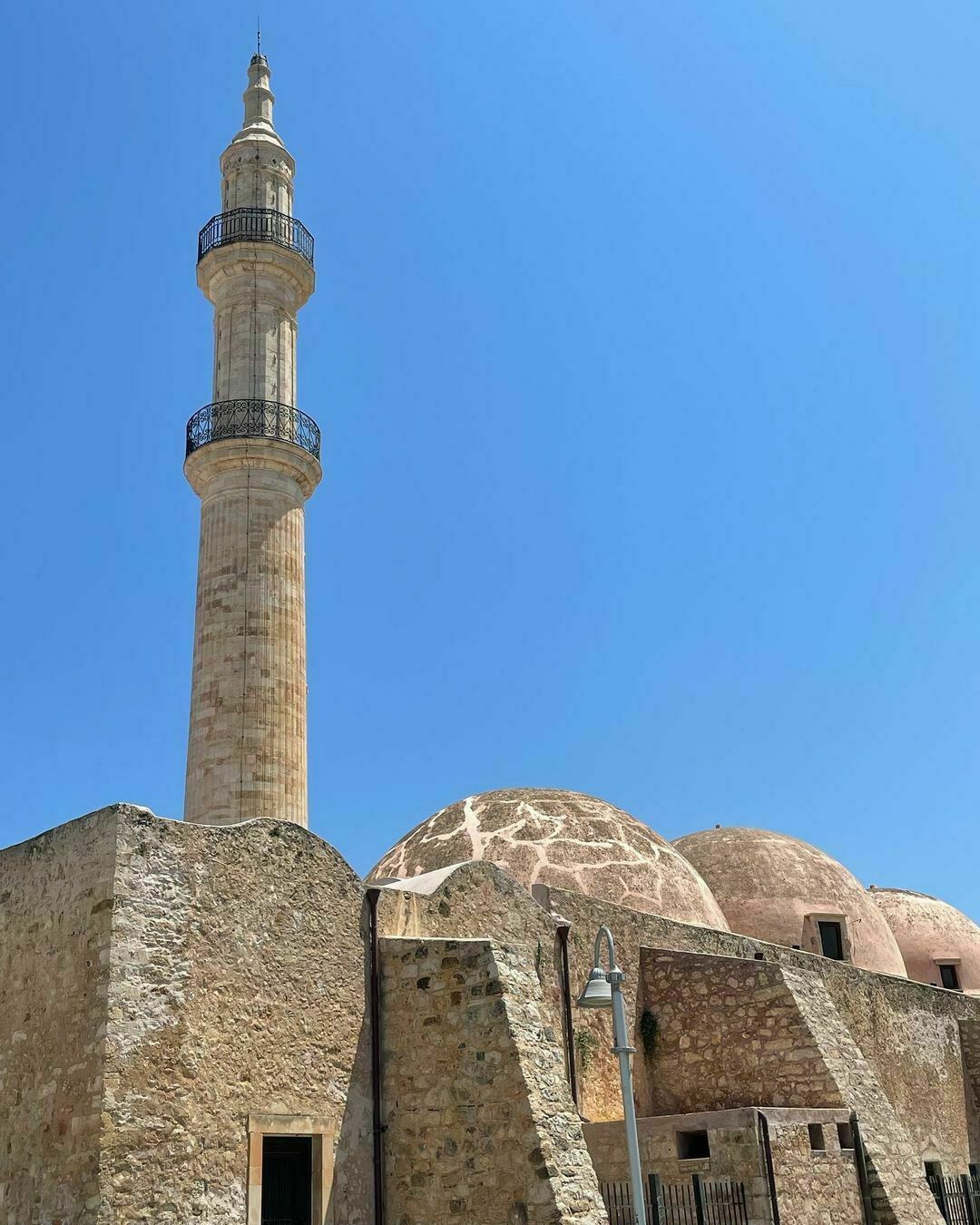 Credit: @lamia_mortis_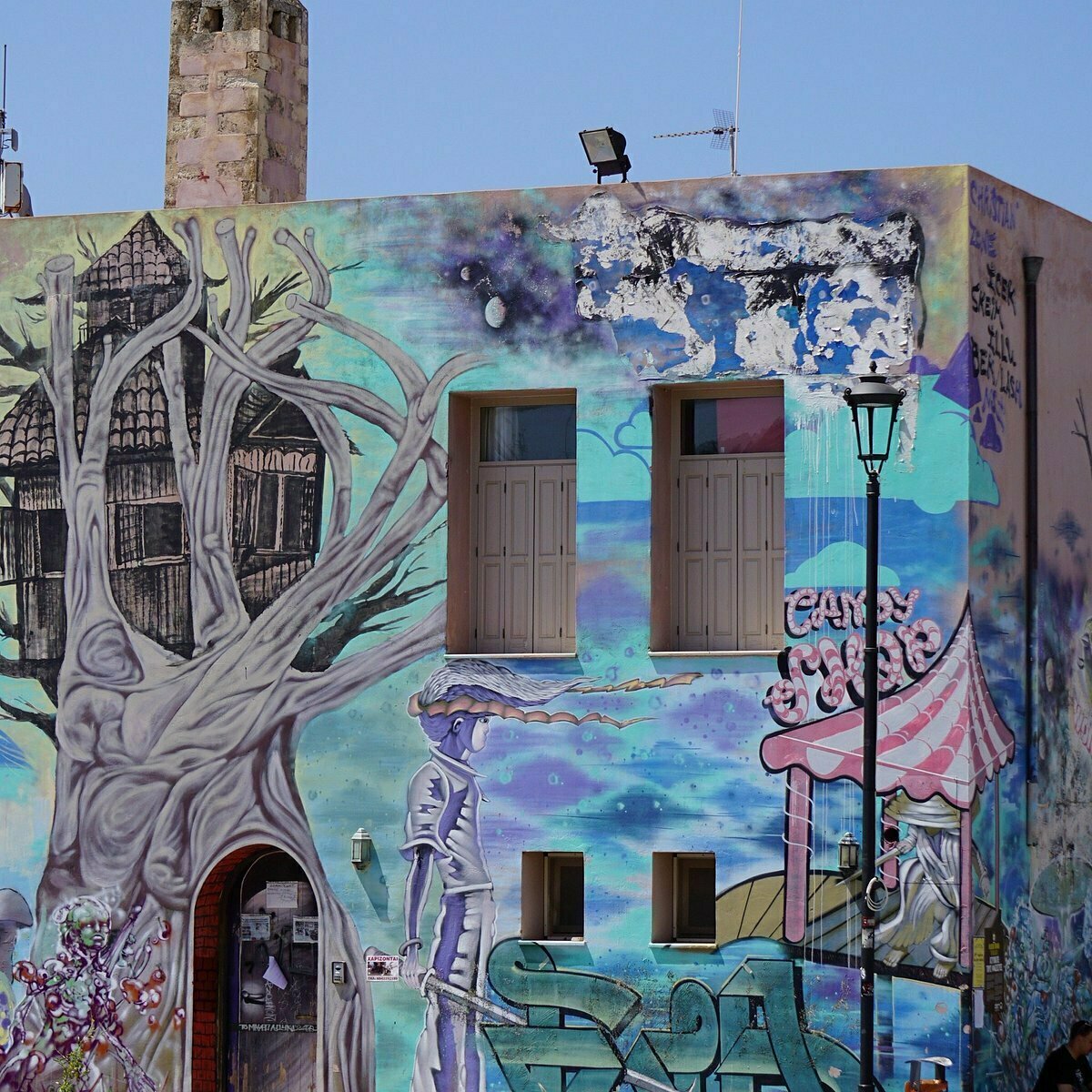 Credit: @jonh82
Disclaimer: We did not get the explicit consent of all the cats that appear in this post, but this shouldn't be a problem because cats are cool and they also know how to pose.
We would love to see your own photos whilst exploring our hometown. Kindly tag us on instagram at @pepiboutiquehotel and we will happily share them on our feed too!
Back to list