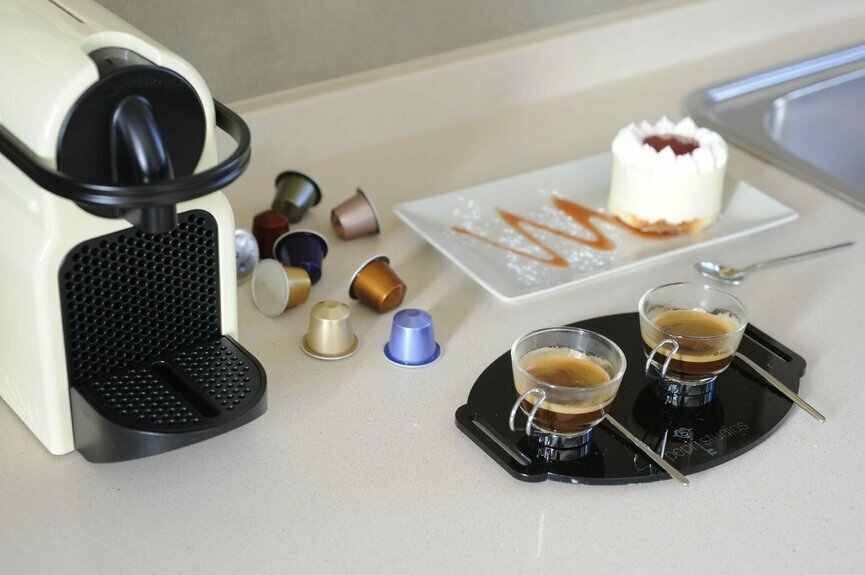 Looking for a central business hotel in Rethymno?
If your business leads you to Rethymno, Crete, chances are you are seeking a stay experience in a suitable business hotel in Rethymno. Look no further than Pepi Boutique Hotel, a centrally located, quaint, adults-only property. Characterized by the conveniences of a city and immersed in the charm of a characteristic Greek island town, it is fully capable of offering the experience of a central business hotel in Rethymno, and the best of both worlds.
With services and amenities aimed to create an effortless stay for business and leisure travelers alike, Pepi Boutique Hotel is set amidst the bustling town, yet in a serene context. Surrounded by an enchanting, lush, and fragrant Mediterranean garden with quiet nooks, an outdoor swimming pool, and a relaxation area, it is ideal for business guests to unwind at the end of a hectic work day.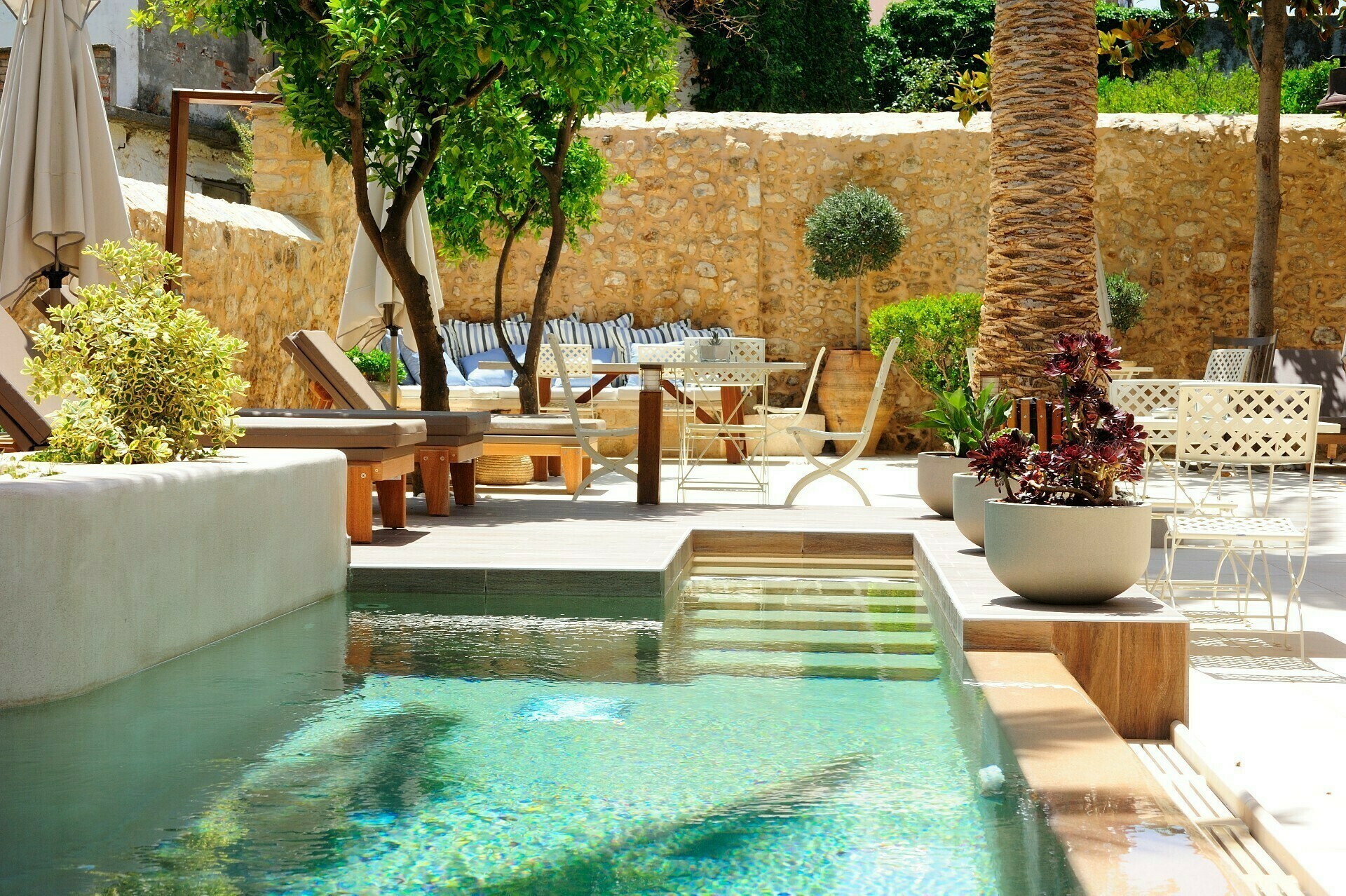 The property comprises 13 rooms, 2 Maisonettes, and 2 Suites which exude elegance, comfort and quality. The hotel perfectly combines the charm, history, and architecture of the Old Town of Rethymno, with modern-day top-of-the-line amenities and facilities, giving our guests the opportunity to revel in the charm of yesteryears, while enjoying all the modern comforts of today.
Before embarking on your day's business, head over to our inviting and delectable breakfast buffet which offers a fabulous selection of local dishes and ingredients, including some international favorites as well as a vegan breakfast.
Business travelers will appreciate our strategic location. Everything you can possibly need is within easy reach. This elegant, adult-only, hotel is ideally located a one-minute walking distance from the commercial area, the museums, whimsical cafes, delectable restaurants, and the pulsing nightlife of Rethymno, and is 10 minutes away from a unique and delightful sandy beach. We're so conveniently located that you can practically squeeze in some sightseeing between meetings.
Rethymno is one of the most spellbinding and well-preserved old districts of Crete, with aristocratic buildings dating back to the 15th and 16th centuries. Archaeological sites, picturesque villages, Venetian architecture, and unique cultural heritage, are all effortlessly accessible with a stay at our centrally located business hotel in Rethymno.
Explore the area, and take in the timeless cultural heritage, art, and history. Why not visit the Archaeological Museum of Rethymno, or The Venetian Loggia dating to the 16th century, both a stone's throw away from the Pepi Boutique Hotel.
After a day of meetings and looking after your business, we invite you to unwind by our outdoor pool and enjoy a cocktail at the hotel bar that extends from the vibrant market street of Tsouderon to the lush gardens of our hotel. Alternatively, visit our wine cellar where we'll take you on a journey back through time to discover Crete's rich and vast viniculture heritage. Treat yourself to the inimitable wine of Crete, enjoyed by many through the centuries, from Egyptian Pharaohs to Roman generals. Let us pamper you after a long day, as you surrender to local delicacies and discover mouth-watering Cretan gastronomy, one bite at a time.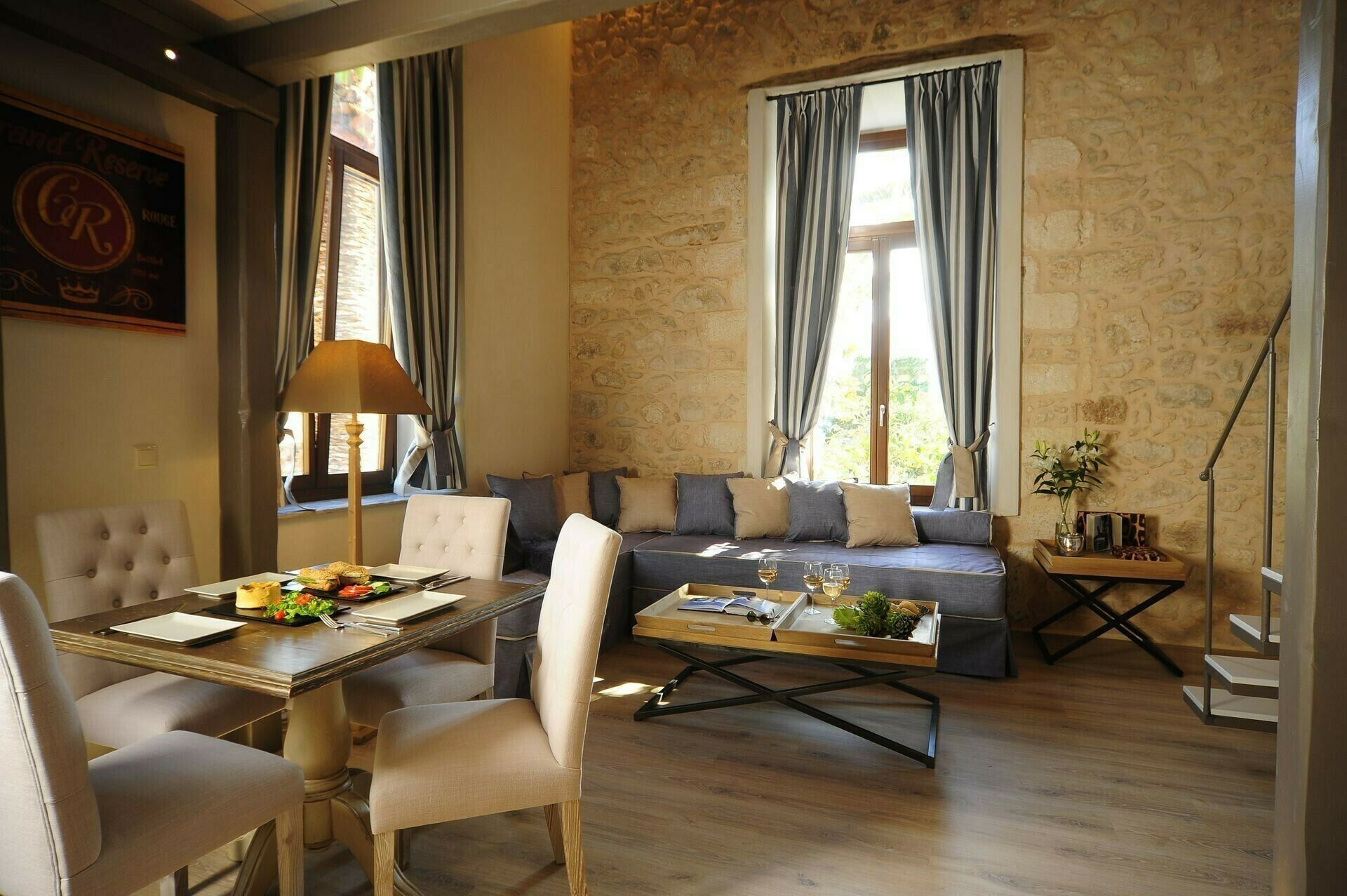 Pepi Boutique Hotel is a veritable oasis in the heart of the old town and the perfect all-year-round destination for couples, friends and business travelers. If you need to book your next business trip, consider an out-of-the-box central business hotel in Rethymno and get the most out of your stay.
Back to list