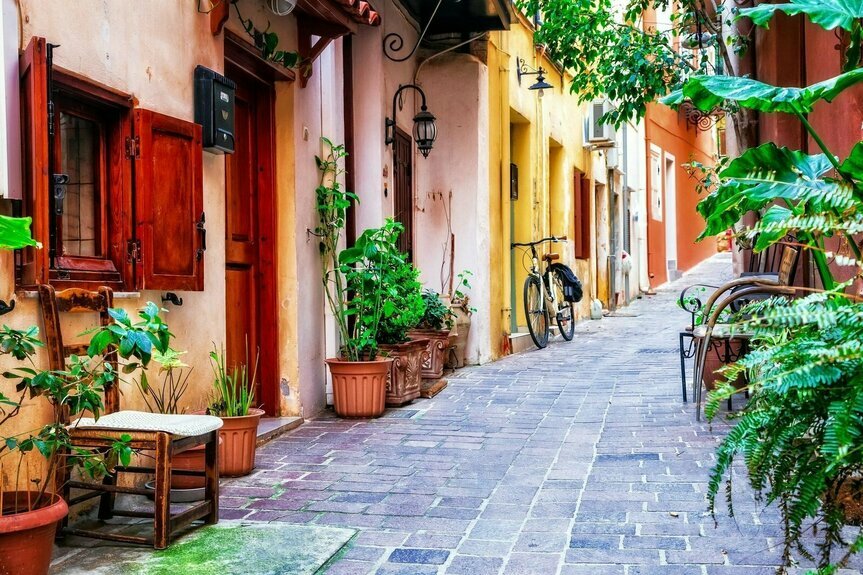 Why Choose A Rethymno Old Town Hotel
When traveling, your hotel location can make all the difference between a hassle-free holiday or a complicated and problematic one, the kind that makes you wish you'd never left home in the first place. If you are visiting Rethymno, on the island of Crete, there are numerous reasons to opt for a Rethymno Old Town hotel. Accommodations in a central location guarantee an effortless stress-free sojourn for leisure and business travelers alike.
Our Rethymno old town hotel is a green sanctuary strategically located in the heart of the charismatic old Venetian town. Pepi Boutique Hotel is an adult-only hotel set in a peaceful and private context. The hotel is enclosed by a lush, fragrant Mediterranean garden with an outdoor swimming pool and a relaxation area. All the rooms enjoy a tranquil view of the pool and/or garden of this grandiose property where elegance, comfort and quality rule.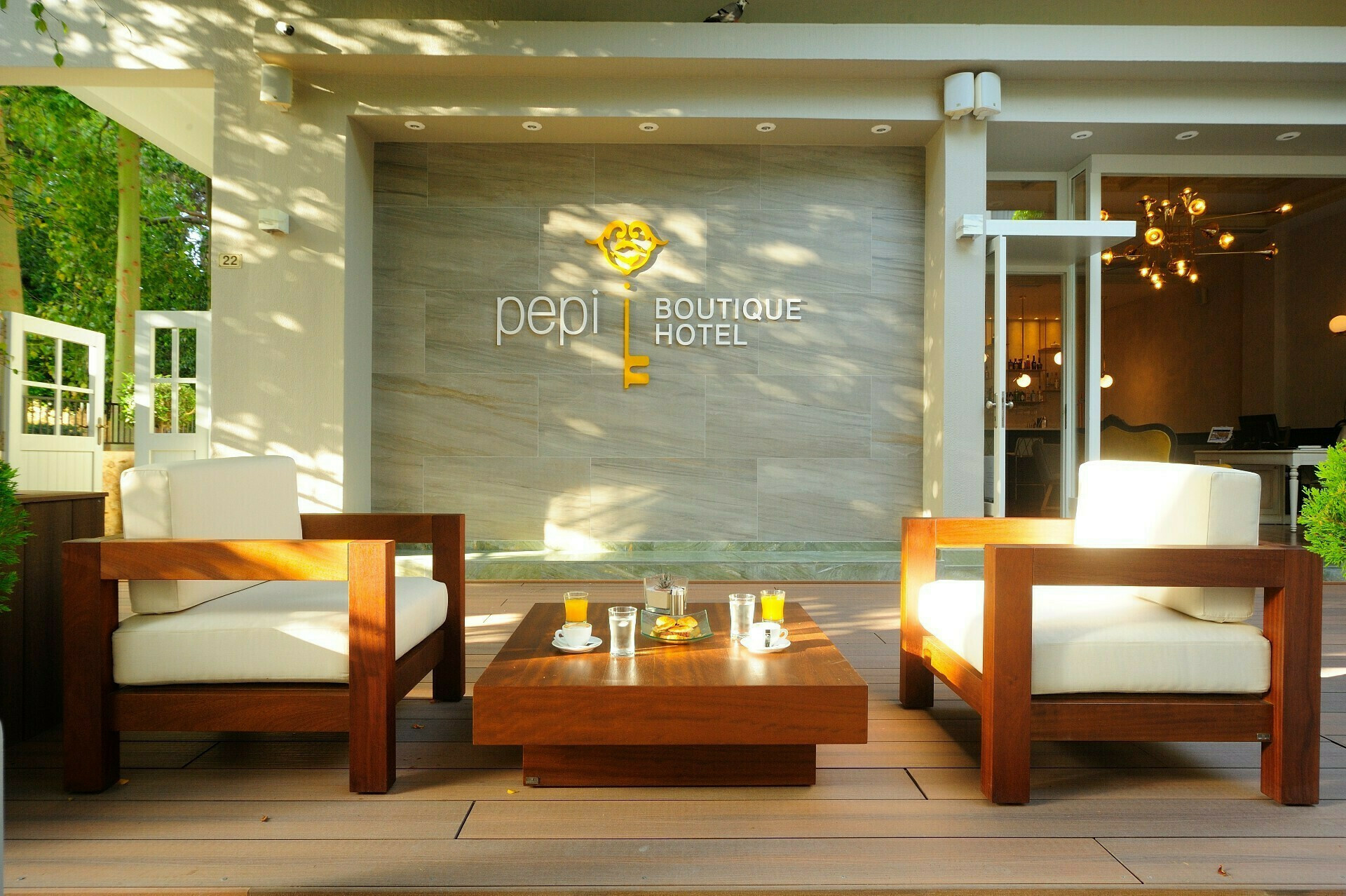 The hotel ambiance perfectly blends the charm, history, and architecture of the Old Town of Rethymno, giving our guests the advantage of savoring the timeless appeal of yesteryears, while benefiting from all the modern comforts of today. Pepi Boutique Hotel is a Rethymno old town hotel with services and amenities designed for guests to get the most from their stay in Rethymno.
During your stay with us, you will appreciate the advantages of a strategic central location. Pepi Boutique Hotel is within walking distance from the Venetian Harbor, lined with fishing boats and brimming with tavernas, 10 minutes from the town's unique sandy beach, and around the corner from numerous museums, the commercial area, stylish cafes and restaurants. Discover it all on your own or walk through time and history with a Rethymno walking tour.
Leave all your troubles behind and unwind by our splendid private outdoor pool or enjoy a cocktail at the hotel bar that winds its way from the lively market street of Tsouderon to the opulent gardens of the hotel. ​​
For a journey back in time, stop by our wine cellar and discover Crete's rich and abundant viniculture heritage. Savor the inimitable wine of Crete, local delicacies, and mouth-watering Cretan gastronomy, prepared with locally produced goods. Start your day with a breakfast fit for champions, choose from our various breakfast options, including a standard Intercontinental breakfast and a Vegan breakfast.
Rethymno is one of the most captivating and well-preserved old districts of Crete, abounding with 15th and 16th-century aristocratic buildings, notable archaeological sites, scenic villages, and pristine sandy beaches, all effortlessly accessible with a stay at our centrally located Rethymno old town hotel. Pepi Boutique Hotel is a luxury all-year-round retreat, ideal for couples, friends and business travelers.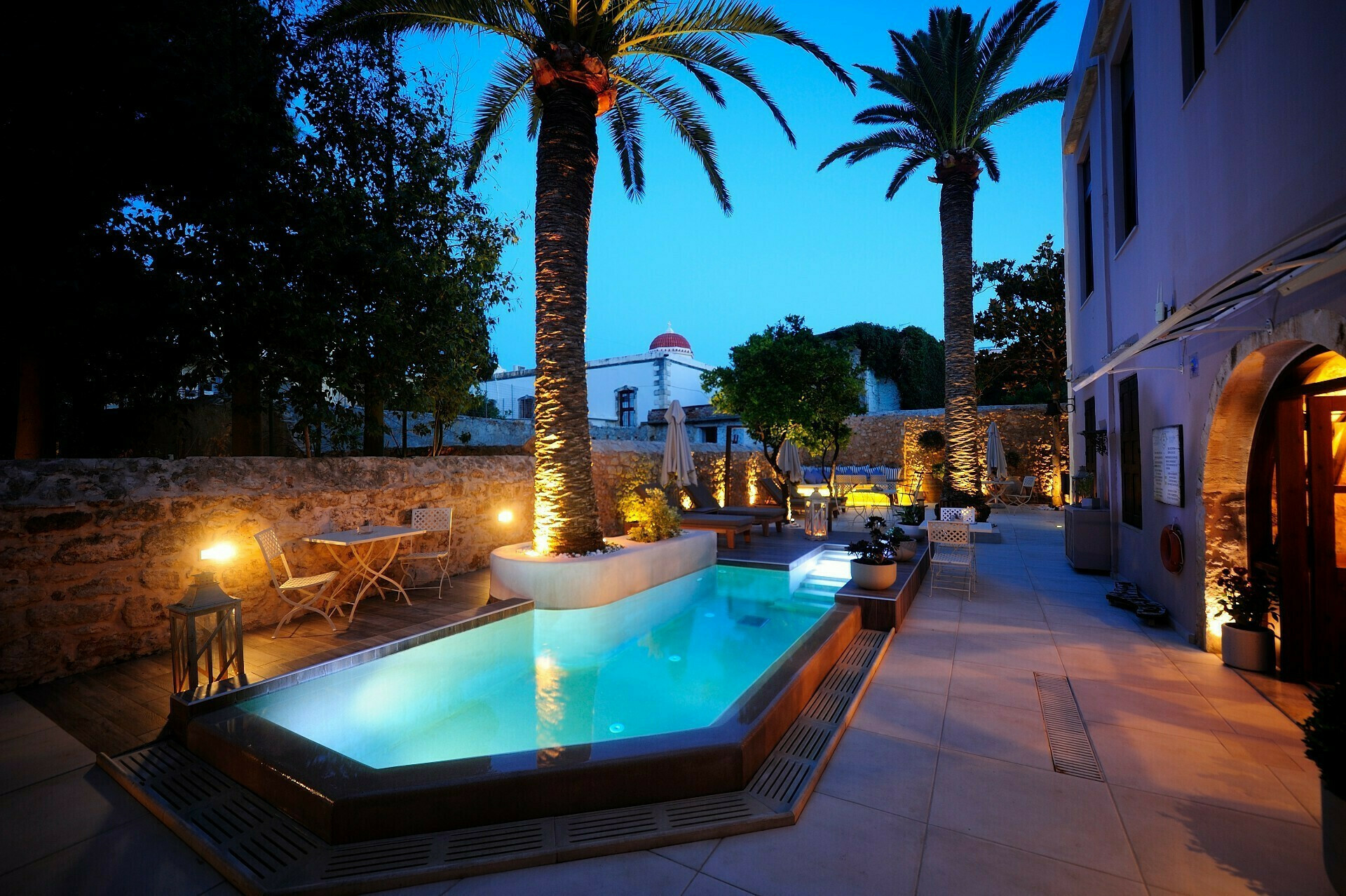 Back to list